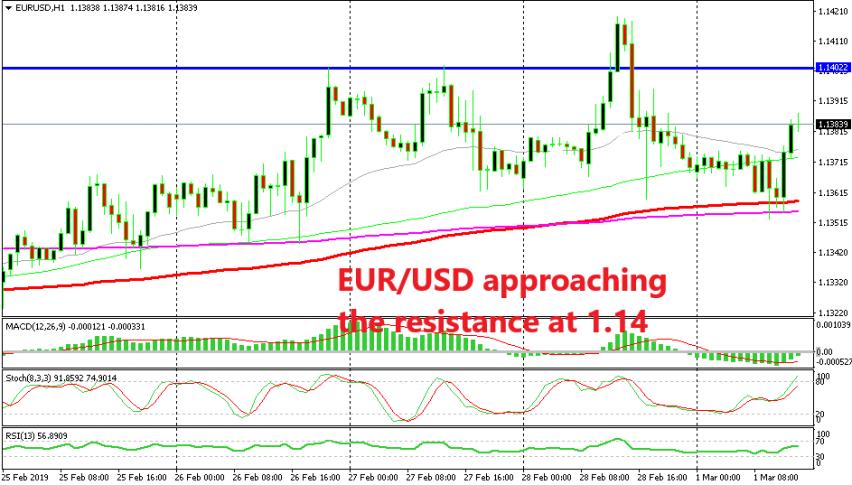 Looking to Sell EUR/USD at 1.14 as it Bounces Off MAs
EUR/USD made a bullish move during the European session yesterday, jumping 60 pips higher and breaking above 1.14. The price reached 1.1420, but then the US GDP report was released which was better than expected. A bearish reversal began after that as the market turned to the USD once again and this pair fell to 1.1350s.
But, the moving averages caught up with the price today, providing support to EUR/USD. In the last few hours, we have seen this pair jump higher and now we are 30 pips above the lows. So, these moving averages provided some decent support as they have done before, as you can see if you scroll your H4 chart back, especially the 100 SMA (red).
Although, now we are getting close to the 1.14 level which is a big round level and it also offers a resistance zone around it. This level rejected the price twice this week, so I think we will see another rejection around that level as we approach it today.
I am getting ready to go short around there, but I would like to see a reversing candlestick such as a doji or a pin before going short, which would be a reversing signal. Following the price action closely now.