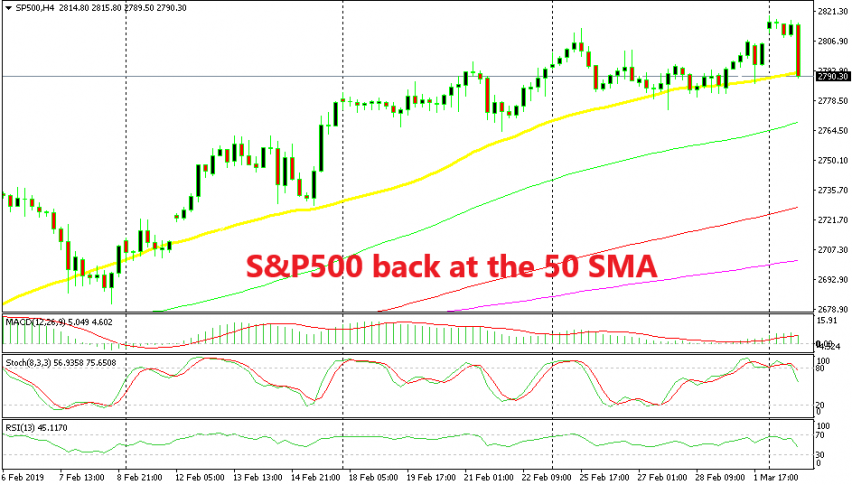 Ready to Go Long on S&P Again Soon?
Stock markets turned bullish at the last week of 2018 and they have had quite a run since then. Although, at the beginning of last week we saw a pullback lower as the sentiment got dented on the India-Pakistan conflict but that didn't last long and they closed the week on a bullish footing.
The market sentiment improved further over the weekend on comments regarding a deal between the US and China and indices opened with a bullish gap higher last night. We had a buy signal on S&P500 which we opened during the retrace lower at the beginning of the week. That signal hit take profit when markets opened.
But, we are seeing another pullback in the S&P during the last few hours. Other major indices are following suit but the S&P is leading the decline. I'm not sure where this move came from, but the sentiment has turned negative again now as USD/JPY slips lower as well. Any geopolitical news I am missing?
Anyway, S&P500 has reached the 50 SMA (yellow) on the daily chart now. We went long from this moving average last week because it has been providing support since early January. Now here w are again at the 50 SMA. I'm thinking about going long around here again, but will have a look around to see what's going on. If there are now major news to support this move, then long we go.