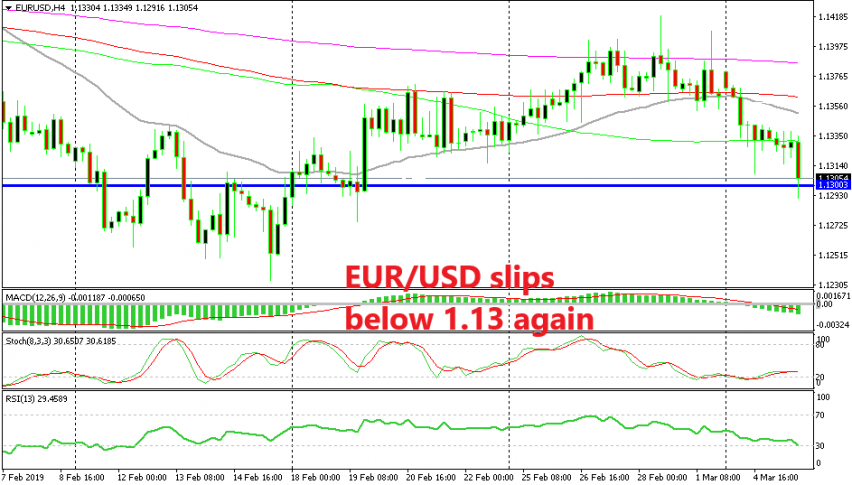 EUR/USD Breaks Below 1.13 After the Impressive US Non-Manufacturing PMI
The US non-manufacturing PMI report was abut an hour ago. This indicator has been declining in the last few months but it was expected to make a turnaround in February and gain nearly a full point. Non-manufacturing PMI was expected to increase to 57.4 points but increased by 3 full points, nearing the highest levels of last year.
US non-manufacturing PMI indicator beat expectations and came at 59.7 points. The best was yet to come as new orders came at 65.2 points from 57.7 points previously. That's the highest reading since 2005. These are really solid numbers and the impressive new orders should help activity pick up further in the coming weeks.
The sentiment improved immediately after this release in the financial markets as safe havens decline while stock markets are climbing higher. EUR/USD has lost 30 pips and has now broken below the 1.13 level for the first time in more than two weeks. Now that this level has been broken, the target should be 1.12 in the coming days. But, one step at a time since there's still some distance to cover until we get there.