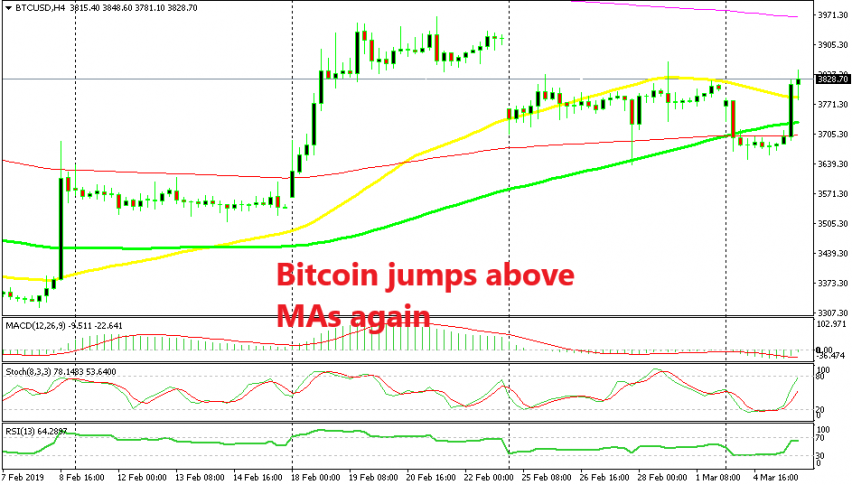 I Missed This Jump in Bitcoin
BITCOIN turned bearish at the beginning of last week after it failed to break above the $4,000 level in the previous week. The buyers gave up and sellers took things in their hands, pushing lower to the 50 SMA (yellow) where the price found support for a day or two.
The 50 SMA was broken early last week as the sellers kept the pressure to the downside. That moving average turned into resistance then for all of last week. Yesterday we saw the sellers make another move and push the price $140 lower, breaking the 100 simple (green) and smooth (red) moving averages.
The price reached the entry point of our signal because we have a live signal in Bitcoin which we opened at around $3,650. But, I see that Bitcoin has reversed back up earlier today which I missed. The price has climbed back above the 3 moving averages so our protection is now gone. We're still counting on the $4,000 level which should offers some solid resistance. The 200 SMA (purple) has also reached that area which should add some more strength to it. Anyway, we don't make the market, we just trade what comes so let's see how this will evolve for Bitcoin.