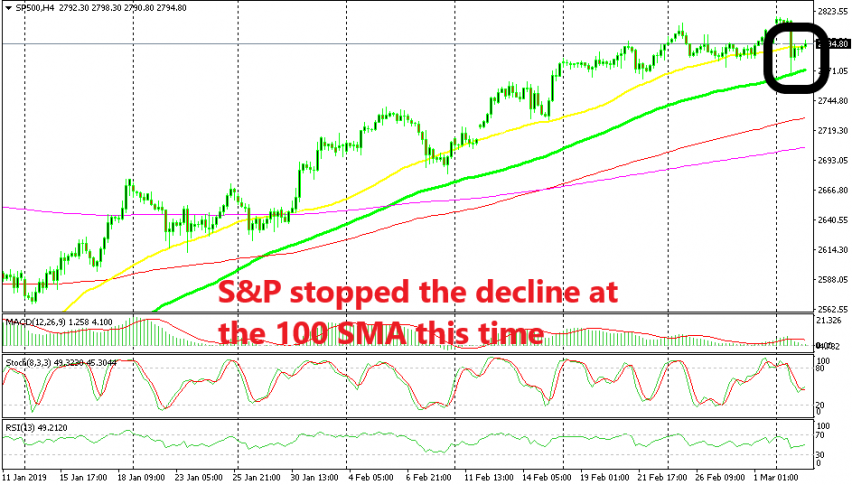 Stocks Bounce After Yesterday's Tumble But They Still Look Suspicious
Stock markets tumbled yesterday as the probe for the US President Trump continued regarding alleged Russian intervention on US elections. S&P500 led the decline as it dived around 50 points in about two hours. I was thinking about going long on S&P at the 50 SMA (yellow) on the H4 chart as you can see above, but the decline was too fast so I didn't want to catch a falling knife.
The 50 SMA got broken pretty fast thank God which didn't give me time to pull a trade because I might as well have gone long from there had the price hanged around there for too long. But, the decline stopped right at the next moving average which is the 100 SMA (green).
S&P started to crawl higher after that and now we find it trading at the 50 SMA. That would have been a good place to buy this index but as I said, the knife was falling fast and I didn't want to get cut. Now we will see if the 50 SMA will turn from support to resistance.
I am hopping that the 50 SMA does provide some support today and we see the price fall back to the 100 SMA. If that happens and the 100 SMA holds again, then it would be a strong sign to go long from there, especially if we also get a reversing signal such as a doji/pin candlestick. So, let's observe the price action for some time because there's a good trading opportunity to get a few hundred pips.