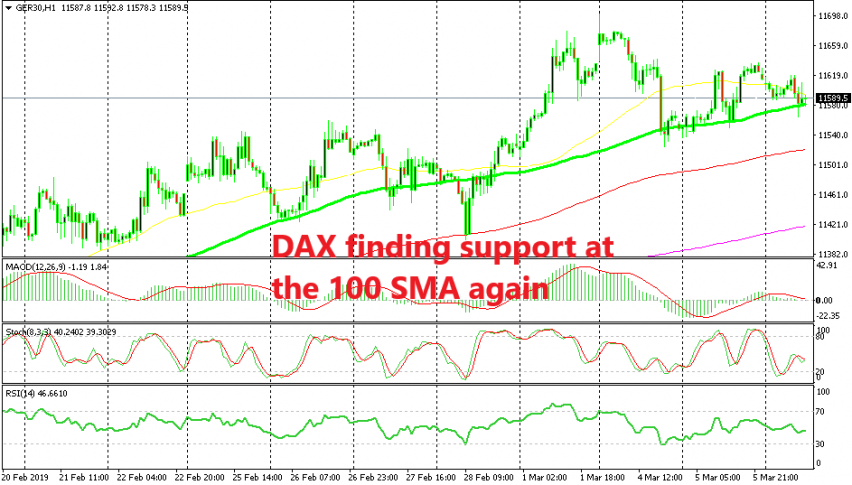 Stock Markets Uncertain Whether to Resume the Bullish Trend
Major stock market indices turned bullish yesterday after declining on Monday over US politics. They pushed higher off the lows of the previous days but they couldn't resume the bullish trend, meaning they couldn't make higher highs which would confirm the bullish trend.
We opened a long term buy forex signal in DAX in the morning before the bullish move started and left it well in profit when markets closed. I thought that indices would push further to the upside today but they they have been bearish most of the day. At least, the 100 SMA (green) held on the H1 chart in Dax.
That moving average has been providing support to this index since the middle of February and it continues to hold. It is holding for the moment so let's hope that the uptrend resumes soon. Although, indices look sort of uncertain what direction to take today. The risk is on/off with risk currencies down but safe havens are not taking advantage either, so let's see how this goes when the market decides whether to go risk-on or risk-off.