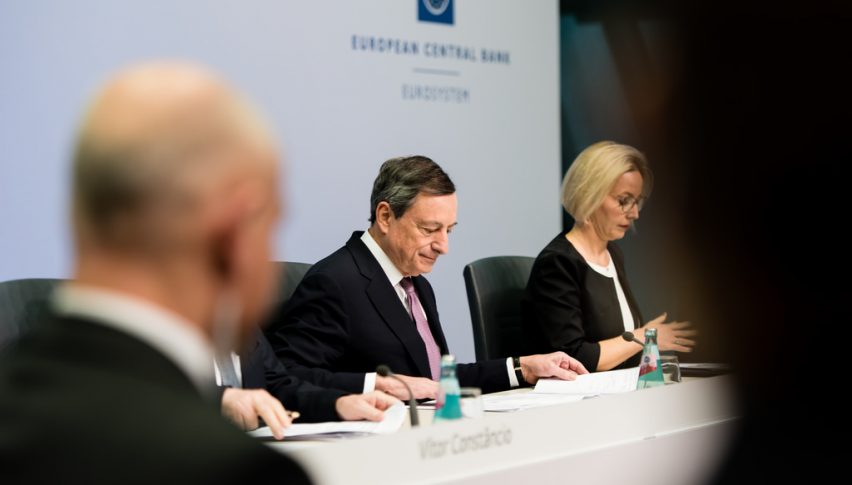 Will the ECB Finally See the Reality and Send the Euro Crashing Today?
Today is the European Central Bank meeting at around midday. The interest and refinancing rates are expecting to remain unchanged as they have been for a long time, but the rate statement and the press conference from Mario Draghi will be important to follow, especially if they acknowledge the difficult spot that the Eurozone and the global economies are at.
The economy has slowed down considerably in Europe and a few sectors have fallen into contraction. The Italian economy is officially in recession since it contracted in the last two quarters of 2018. The services sector was also in contraction in Italy and France, but Tuesday's figures showed a slight improvement, enough to pull them out of contraction.
Although, the economy is still weakening and Italian and German manufacturing are contracting. The investor sentiment is negative and on top of that we have Brexit coming up. That's not all though, Trump is planning to place Auto tariffs on European cars soon which means that things will likely get worse instead of better.
This should force the ECB to see the picture as it is and probably reevaluate the situation and their GDP and inflation projections. The Reserve Bank of Australia turned slightly dovish on Tuesday and yesterday we saw the Bank of Canada do the same thing.
Now it's the turn for the ECB to turn dovish and if they do, the Euro will fall lower and EUR/USD will finally break below 1.12. We will cover this event live on our forex calendar though, so make sure to follow us there guys.