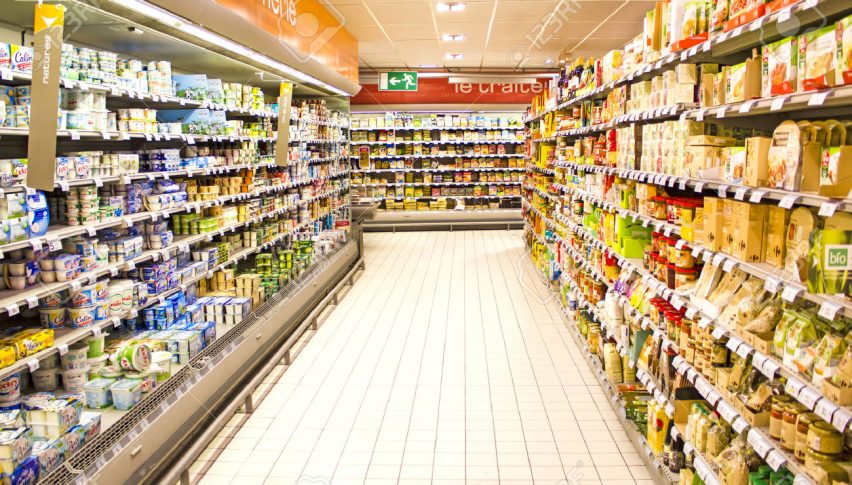 US Session Forex Brief, March 11 – Retail Sales Turn Positive Again in January in the US After a Horrible Month in December
Last week we left stock markets on the decline after they had a bad week as the sentiment in financial markets turned negative. Three major central banks (ECB, BOC and RBA) turned dovish last week from neutral/hawkish and the European Central Bank lowered the Eurozone and global growth and inflation expectations for 2019 and 2020, as did the OECD. That was more than enough to turn stock markets dovish but they made a comeback at the end of the week when they climbed higher during the US session. Today they have been undecided, apart from Boeing shares which continue to tumble after the crash in Ethiopia has forced other countries like China and Indonesia to halt flights of Boeing 737 jet crafts.
The Brexit saga continues and the GBP keeps following the comments up and down. There were rumours earlier this morning that instead of the meaningful vote tomorrow, Theresa May might go for a provisional vote, meaning that she will take the Brexit deal back to the EU for more concessions if the vote passes. That sent the GBP lower since it would mean more uncertainty for the UK economy, but the government spokesman said that the meaningful vote is on for tomorrow, which will be make it or break it. The GBP likes that and it climbed 100 pips higher after that.
Although, the most important event today was the US retail sales release. They were released an hour earlier for the rest of the world since the US has changed clocks already to summer time. This report was for January and it has late due to the government shutdown, but it was positive, beating expectations. Although, that came after a terrible month in December which turned out to be even worse today as those numbers were revised lower yet again.
European Session
German Industrial Production – The industrial production has been declining in Germany since October 2018. We have only seen 4 positive months during this time, which means that the numbers have been negative in the other 10 months. Today's report was for January and it was expected to show a turnaround and increase by 0.5%, but we saw yet another negative number as the industrial production declined by 0.7% that month, so no change.
German Trade Balance – The trade surplus has been increasing in Germany in the last several months and it was expected to grow further in January to €21.2 billion, but it missed expectations, coming at €18.5. Although, the previous month was revised higher to €19.9 billion. Exports were expected to decline by 0.5% that month but they remained unchanged at 0.0%.
Saudis Want to Extend Oil Cuts – According to a Saudi official as reported on Bloomberg and Reuters, Saudi Arabia plans to cut crude oil exports for April to below 7 million barrels/day. This is set to take place despite strong demand in international markets. They said to keep oil production "well below" 10 million bpd. Not much change in Oil prices though.
Indonesia and China Order Grounding of Boeing 737 MAX Jets – Yesterday an Ethiopian Airlines Boeing jet crashed, killing 157 people on board. This is the second crash of such an aircraft out of a fleet of 350 planes. Earlier today, China ordered that Chinese companies ground these planes and later on Indonesia joined. That has sent Boeing share prices lower today.
Brexit – Earlier on we saw on The Sun's political editor comment that tomorrow's vote on Brexit might change from "meaningful" which would mean final, to "provisional" which meant that Theresa May would go begging to the EU again for more concessions if the deal passes. But, May's spokesman confirmed that this is the "meaningful" vote, so let's see if it gets through, although it is difficult.
The US Session
US Retail Sales – Retail sales posted some horrible numbers for December; they declined by 1.2% that month which was revised even lower today to -1.6%. That seems pretty bad given the Christmas period, but it comes after the Black Friday month in November. The sales for January were expected to remain flat at 0.0% but showed a 0.2% increase, bating expectations.
US Core Retail Sales – Just like retail sales, core sales also posted some horrible numbers for December. Last month's report showed a 1.8% decline in December but that was revised lower too to -2.1%. Although, we saw quite a turnaround in January as core retail sales increased by 0.9% that month, more than expectations of 0.3%.
BOE Haskel Speaks – External BOE MPC Member Jonathan Haskel was speaking a while ago. He said that the prospect of low business investment in UK seems possible. Last year business investment declined, in case he missed it, at least for the next few years. It is conceivable that the UK will require more time than the 21 months for Brexit transition. Investors also need to know the future trade relationship that we strike with EU, that is far from certain and longer-term question is whether investment will eventually bounce back after Brexit uncertainty is resolved or not.
Merkel Speaking on Brexit – The German Chancellor Angela Merkel was speaking on Brexit just now saying that the EU and Juncker made an important offer to UK on Brexit. It's now up to UK to provide answers on Brexit, but whatever the outcome, the EU 27 market will partner with UK after Brexit.
US Business Inventories – Business inventories declined by 0.1% in November but they were expected to turn positive in December which they did, increasing by 0.6% as expected. Although, business sales declined again by 1.0% after declining by 0.6% in November.
The trend has been bearish for two weeks
The retrace higher is complete
Fundamentals point lower after the ECB statement

Let's see how strong a resistance the 20 and 50 SMAs will provide
The Euro turned bearish two weeks ago above 1.14 but the bearish trend picked up pace after the ECB turned dovish and lowered GDP and economic growth forecasts. EUR/USD finally broke below the support at 1.12 and opened the door for extended downside movement. Although, we have seen this pair retrace higher on Friday and today as well, but the retrace is complete and the major trend is down, so we remain bearish on this pair.
In Conclusion
The US session has already started since North America has moved an hour ahead since yesterday. The economic calendar is empty after the US data was already released. We will have to trade charts and the sentiment now but I don't expect much action since the Brexit vote will take place tomorrow and the US inflation report will also be released tomorrow as well, so the market is getting prepared for those two major events.