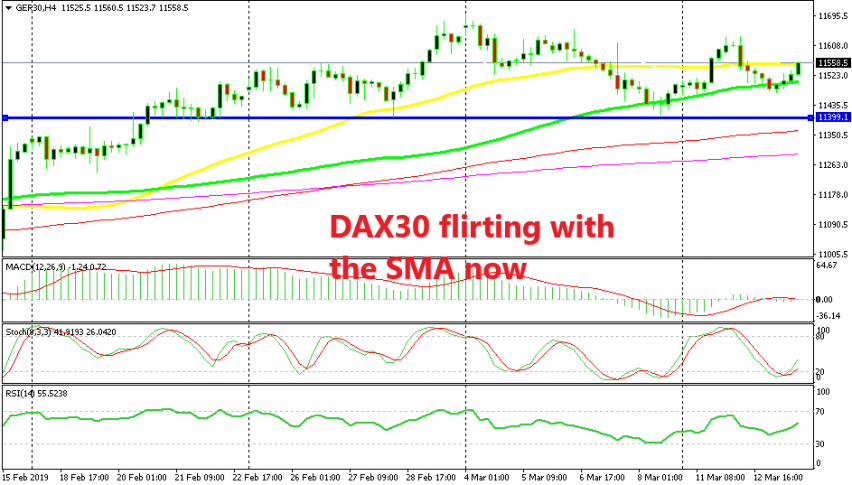 DAX30 Trying to Break the 50 SMA
We posted an article about the [[DAX30]] earlier as this index was bouncing off the 100 SMA (green) on the H4 chart. We have a particular interest for this index right now since we have a long term signal live here after buying this index last evening during the decline.
The 100 SMA held its ground well yesterday and today during the Asian session despite being pierced briefly. The buyers became active at that moving average and the price has bounced from it, but it is having difficulties trying to overcome the 50 SMA (yellow) now.
This moving average has been a strong support indicator during the move higher in the previous weeks, so probabilities that it turns into resistance now are high. We closed the previous buy signal at this moving average last week, but the price continued higher for another 10 pips, so let's hope that the buyers don't get stuck at the 100 SMA again now.