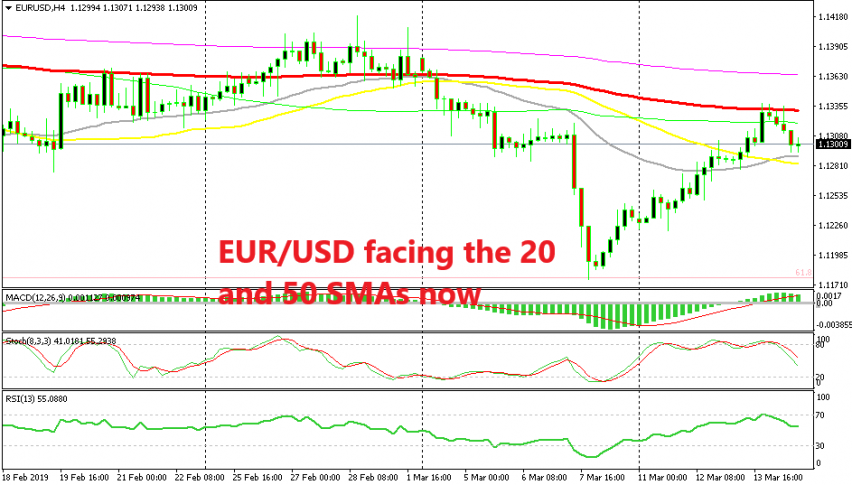 EUR/USD Faces Obstacles As It Reversed Down
EUR/USD has been trading on a bullish trend for about a week against all odds. Last Thursday, the European Central Bank turned dovish more than expected and this pair lost around 150 pips. But the US on-farm employment change changed the sentiment last Friday and EUR/USD has recuperated all the ECB losses.
The uptrend has been straightforward with pullbacks being really small. But, the price reached the 100 SMA (red) yesterday where it found solid resistance. The buyers had another attempt at this moving average today but they failed again and eventually the price reversed back down.
The price has declined nearly 50 pips today in what seems to be a bearish reversal, but now EUR/USD is facing more moving average at the bottom which should provide some support to this pair. The 20 SMA (grey) is standing at today's lows, while the 50 SMA is standing a few pips below there.
Now we will see if the sellers will push lower, thus changing this week's trend, or if they will give up at these two moving averages, in which case, the buyers will take things in their hands. So, this is a decisive level right now for EUR/USD. The price action of the next few sessions will tell if the trend will reverse or continue further up.