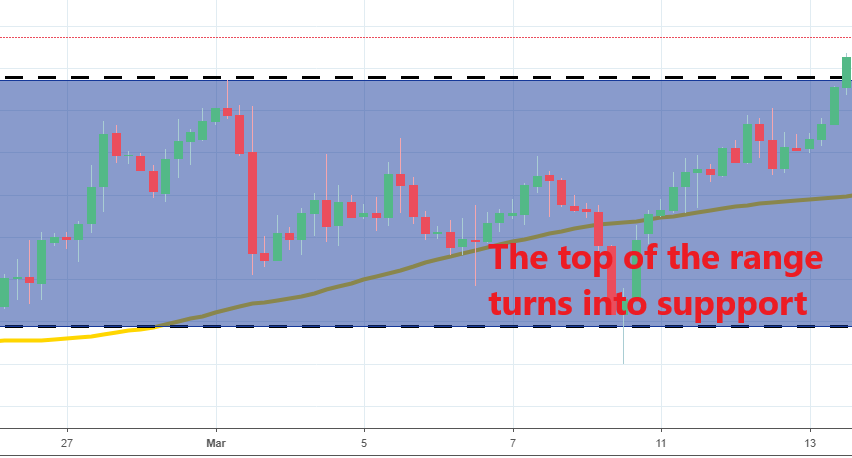 WTI Crude Oil Breaks the Range But Returns to Test the Previous Resistance
US WTI crude Oil has been trading inside a range for about a month now. It made a strong bullish reversal from the lows in late December and climbed nearly $16 since then, but it found found resistance at the $58 level and it turned back down from there. Donald Trump helped the sellers with his tweets asking for OPEC to stop manipulating crude Oil prices higher.
Some thought that this would turn Crude Oil prices lower for the long term and resume the bearish trend from the end of last year. But, unless OPEC+ decides to let the production flow as normal, Trump's tweet won't have a lasting effect on the price. And that proved to be correct; OPEC are pushing for more production cuts as Saudi Arabia confirmed last week, which helped push Oil back up.
So, the bottom of the range held at $55. In fact, US WTI crude broke above the resistance at $58 and reached $58.60s early today. But, it retraced lower in the last few hours. Although, the retrace ended right at the top of the range which used to be resistance previously. Now, the top of the range has turned into support for US crude Oil. If you are planning on trading Oil, you can go long from here on another pullback.