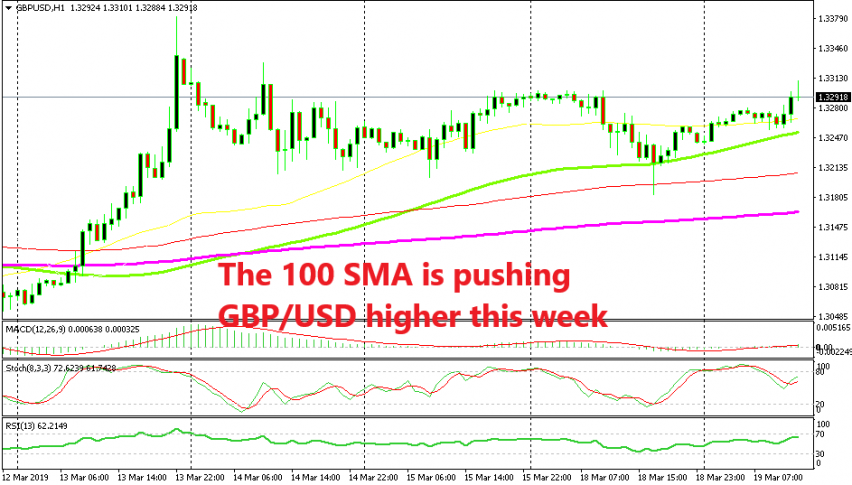 Employment Couldn't Push GBP/USD Higher but the 100 SMA Can
The employment report and the earnings report released this morning from the UK were quite impressive once again. Unemployment rate ticked lower to 3.9% from 4.0% and the employment change increased considerably by 222k new jobs against 120k expected in February, which was the biggest rise since November 2015.
The average earnings index showed that the pace of wage growth for January remained unchanged at 3.4% 3-month/year against a decline to 3.2% expected, while the average weekly earnings increased by 3.7% year-on-year which is the biggest increase since 2008.
But, with Brexit around the corner and the third meaningful Brexit vote in the British Parliament this week or next week, the economic data will have difficulties moving the markets. The GBP ignored the numbers totally two hours ago but it is moving now and the 100 SMA (green) is doing the heavy work.
This moving average caught up with the price yesterday and it provided solid support despite being pierced briefly. Today, it got pretty close to the price after the employment and earnings reports were released and it pushed GBP/USD higher. So, this moving average looks like a good indicator to go long on this pair from.