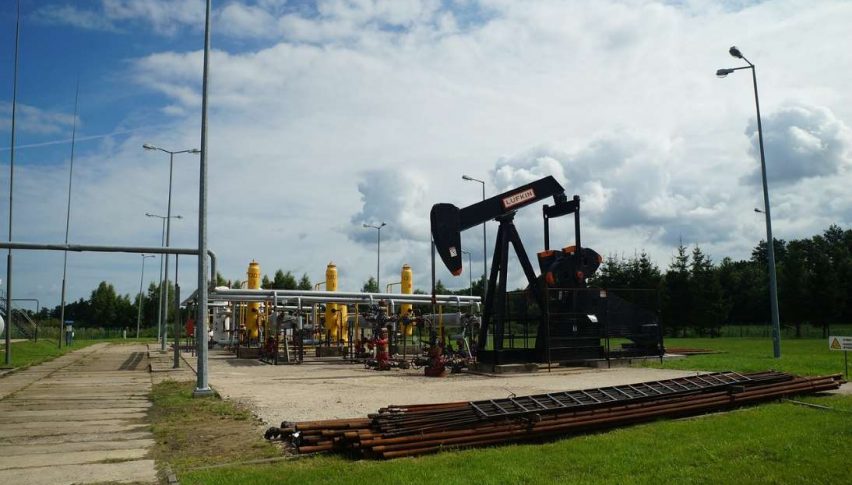 EIA Reports Huge Draw On Oil Supply
The weekly oil inventory cycle concluded earlier today with release of the EIA Crude Oil Stocks report. A theme of scarcity is growing in the oil markets, as a significant draw on supply was the order of the day. Subsequently, May WTI futures are well off of session lows and in position to test $60.00.
The EIA Reports A Massive Draw On Supply
A perfect storm is currently hitting the global crude oil markets. Reduced supply, seasonal buying, and geopolitical pressures stemming from Venezuela and OPEC have bidders lining up to go long oil. Here is a look at this week's inventories:
Event                                     Actual    Projected     Previous
API Crude Oil Stocks             -2.133M         NA         -2.850M
EIA Crude Oil Stocks             -9.589M     0.309M     -3.862M
Yesterday's API numbers were an appetizer for today's main course. The EIA reported a 9.589 million barrel draw on supply ― an almost 6 million barrel drop week-over-week. This is a big number and one that cannot be ignored by energy traders.
WTI Crude Rallies Toward $60.00
For the past few weeks, we have talked about WTI hitting $60.00 per barrel in the near-term. While it took a few days longer than expected, the surprise EIA report has all-but-assured that this will occur.
Overview: In a Live Market Update from yesterday, I outlined a long trading plan from downside Fibonacci support. It looks like this entry will not develop as price has taken out Tuesday's highs.
Due to the fundamentals at play, the bulls are dominating this market. If the bears do not dig their heels in near the $60.00 handle, WTI may be headed much higher in the near-term.