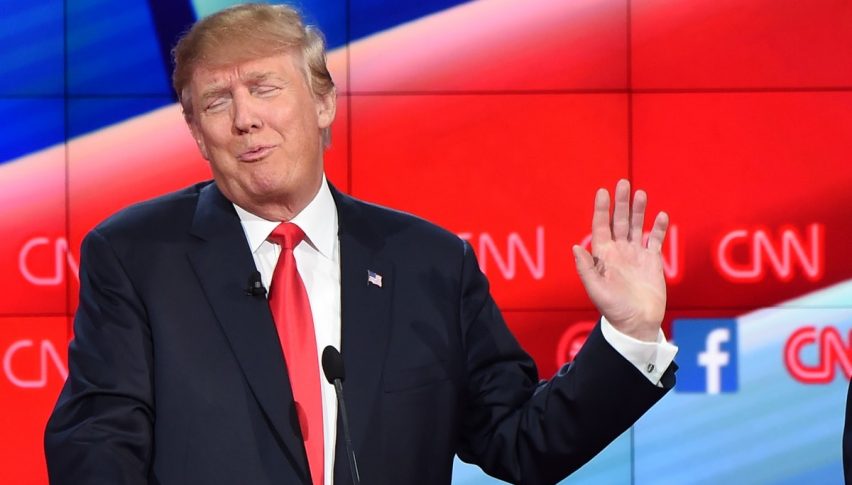 Donald Trump Speaking on Auto Tariffs on European Cars
US President Donald Trump was speaking on Fox Business earlier today and he touched quite a few issues. He was talking about China which he seems confident about a deal, about the FED hoping that the Federal Reserve won't hike interest rates and most importantly for the moment, he also spoke about auto tariffs on European cars. Let's list Trump's comments below:
Trade talks with China are coming along very well
Trade deal with China will probably happen
There is no snag in trade negotiations (referring to tariffs)
Hopefully FED "won't do the tightening"
If European automakers build plants in US, then there won't be tariffs
Well, regarding the FED monetary policy tightening, the dot plot showed no rate hikes this year and only on hike in 2020, but that's still one rate hike too many for him. The FED turned dovish on their last meeting on Wednesday this week which should have helped stock markets, but it didn't though. Donald Trump measures his economic success with the price action in stock markets.
He is sounding confident regarding about trade talks with China which is a good thing, but not enough to improve the sentiment right now and reverse stock markets higher. Regarding European cars, he wants European manufacturers to open plants in the US, but even if that was to happen, it would take years, so I guess he is going forward with tariffs on cars. That comes at the worst time for German manufacturing, which means that things will likely get worse before they get better.