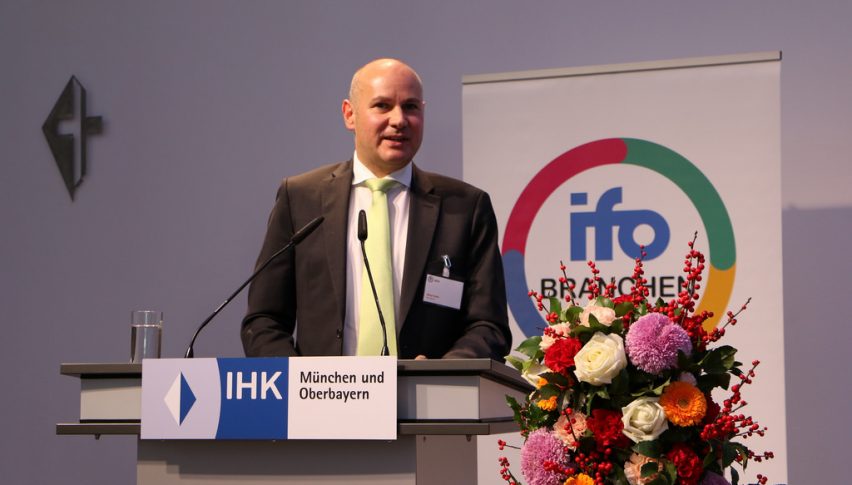 Dovish Picture for the Eurozone from the ECB and Ifo Economists
The economic situation has deteriorated globally and particularly in Germany during the past year and last Friday's Eurozone and German manufacturing numbers confirmed just that. The German business climate report released this morning showed some positive headline numbers, revering the weakening trend. But the details still point down and today's comments from the Ifo economists were dovish, as were comments from European Central Bank members Coeure and Hanson, which you can find below.
ECB's Hanson
Eurozone slowdown may continue in the medium-term
QE could be restarted in the event of a major shock
Expects TLTRO-3 terms to be 'a bit less generous'
Tiered deposit rate hasn't really been discussed
ECB's Coeure
ECB not at the limit of what it can do yet on monetary policy
Ifo Comments
Global economy not providing any support for German economy
Figures support German GDP growth forecast of 0.6% for 2019
Brexit is a burden on Germany's industrial sector
The overall business climate improved today but the manufacturing sector remains pretty weak as the 6.6 point reading is the weakest posted since February 2016. Besides that, Ifo also notes that the expectations component of the manufacturing sector fell to its lowest level since November 2012. So, manufacturing is in a pretty bad shape overall.
ECB turned dovish a couple of weeks ago. Now, the ECB members confirm the dovish bias and we might even get another round of quantitative easing. The picture is getting increasingly bearish for the Euro and I expect more downside for Euro pairs in the coming months.