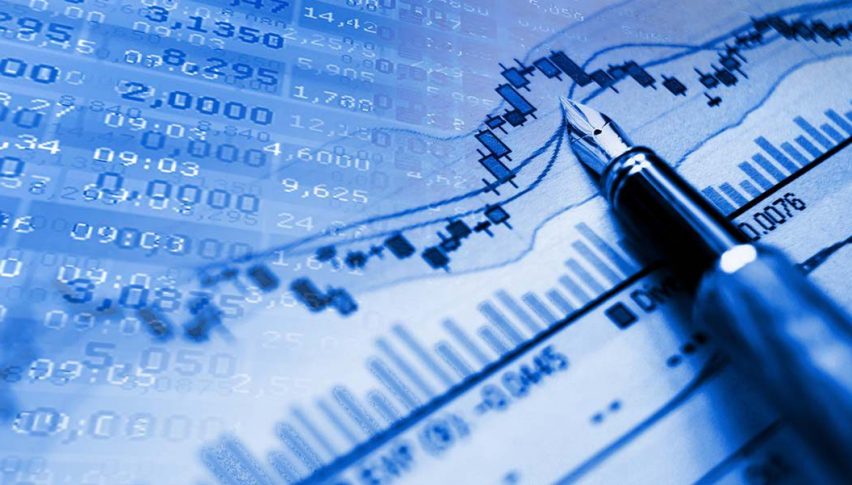 US Session Forex Brief, March 26 – Uncertainty Continues to Dominate Markets as Global Economic Weakness Gets More Confirmation
Financial markets continue to be uncertain this week as well. Last week, the uncertainty increased after the FED turned neutral during the Wednesday meeting which indicated that the global economy is really at a bad momentum right now, which could even turn to be another global recession. That turned the sentiment negative, sending safe havens higher, although today we're seeing a bit of a reversal on them as the sentiment improves somewhat. Stock markets are also off yesterday's lows but they still look uncertain which direction to take. They're not making either new highs for the day nor new lows.
Last week, the uncertainty led to some wild moves in both directions across the markets. This week the uncertainty has dampened markets and traders are not sure which side to pick. Yesterday we had a couple of ECB members as well as a couple of FED members who confirmed the way they see things right now, which is pretty dovish. Today we had FED member Harker repeat the same thing as he said that he was not in favour of the rate hike last December. ECB's Rehn also confirmed the dovish bias of the European Central Bank as when he said earlier today that the "Eurozone slowdown seems more durable than just the short-term". So, no one wants to go long or short on anything right now, hence the low volatility.
European Session
France Business Confidence – Business confidence has weakened in France during the last several months as in the rest of the Eurozone, but yesterday we saw the German and Belgian business climate improve somewhat. Today, the French business confidence for March was expected to remain unchanged at 103 points, but ticked higher to 104 points. So perhaps the confidence will increase in the coming months and the softening trend will reverse.
German GfK Consumer Climate – Despite the increasing business climate yesterday, the German consumer climate remains weak. It has been on a declining trend but it jumped higher in January from 10.4 points to 10.8 points. Although it ticked lower in February to 10.7 points and today we saw another decline to 10.4 points against 10.8 expected.
FED's Harker Still Dovish – Philly FED President Patrick Harker was speaking again today, this time in Frankfurt, basically repeating yesterday's dovish remarks. He said that he was not supportive of the December rate hike. The dot plots projection didn't come down that much according to him and he forecast the growth rate a little lower this year.
ECB Members Rehn Sounds Dovish Too – ECB Governing Council Member, Olli Rehn, was speaking to Bloomberg early this morning commenting that the slowdown in the Eurozone seems more durable than for the short term. But he was confident that domestic demand will help avoid a recession. Negative rates shouldn't become the new normal, ECB to decide on TLTRO details well before September start date and the ECB doesn't want to raise rates prematurely amid risks.
UK High Street Lending – Mortgage approvals increased to 40.6k in Britain in January as last month's report showed, although that number was revised lower to 39.6k today. In March, mortgage approvals were expected to cool off to 38.6k but fell to 35.3k, which is a considerable miss.
Choppy Brexit – Earlier today the DUP Party of Northern Ireland said that they won't back the deal unless the backstop to the Irish border is changed or removed. Member Sammy Wilson said that he is happy to let Brexit spiral into no-deal. But, ore British lawmakers are shifting towards the Ress-Morgan type of Brexit which turned the GBP positive earlier on, but we will see how it goes, again.
The US Session
US Building Permits – Building permits fell to the 1.20 million new permits per month region at the end of last year, but they increased again to the 1. 30 million region in the following months. Today's report which is for February was expected to remain the same as January which was revised lower to 1.32 million from 1.35 million , but missed expectations coming at 1.30 million.
US Housing Starts – The housing starts have been holding on the 1.20 million region for several months apart from December when it dipped to 1.08 million and in February it was expected to remain in the same region, coming at 1,22 million. But it missed expectations, declining to 1.16 million and January's number was revised lower to 1.23 million.
US House Price Index – The US house price index has been growing by 0.3% on average on a monthly basis in the last several months. Although, today's report which is for January showed a jump higher by 0.6% that month, beating expectations of 0.4%.
US CB Consumer Confidence – The US consumer confidence was expected to increase from 131.4 points in February to 132.1 points today. But, we saw a big miss and a decline when the report was released a while ago, falling to 124.1 points. The details were weaker as well apart form jobs-hard-to-get. So, this is another fundamental indicator which should hurt the sentiment further now.
The trend is bullish
The 100 SMA is providing support
The H4 chart is oversold
The 100 SMA continues to hold
A while ago we went long on USD/CAD. This pair turned bearish last week when the USD was declining, but it has been forming a bullish trend in the last several days. We decided to go long on this pair today after the bearish retrace lower after th price became oversold on the H4 chart. USD/CAD moved higher after the pullback and at some point we were around 20 pips in profit on this trade, but the price dived back down, although the 100 SMA held its ground and now this pair is moving back up.
In Conclusion
Markets continue to remain uncertain now as the sentiment remains weak and fundamentals are not helping much. Central bankers remain gloomy regarding the economy today and now the US CB consumer confidence takes a dive lower. Central banks are placing their bets on the consumer to pick the global economy out of the hole as Olly Rehn repeated today, but the consumer is not feeling that well now either, so it seems that things will get worse.