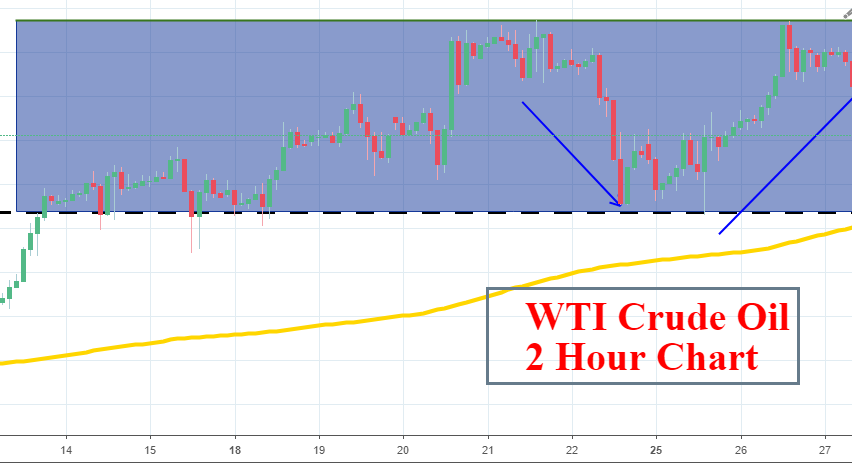 Crude Oil Bounces Off the Bottom of the New Range After the Dip on Trump's Tweet
US President Donald Trump tweeted earlier on today that OPEC should increase Oil production as he does once in a while. About a month ago, he tweeted the same thing and crude Oil prices fell more than $2. Today's price action was slower, so I suppose markets are getting used to his tweets on Oil. Here is the tweet:
Oil prices took a dip as they were already trending lower after having bounced back down at the resistance level. In fact, we see that WTI crude Oil has now formed a range between $a58.20 roughly and %60.30. But, the decline stopped right at the end of the range and has now climbed around 80 cents higher.
Although, we now see that the 200 SMA (yellow) has caught up with the price and it is adding strength to the support level which is the bottom of the range. That was a good opportunity to go long on crude Oil but the decline and the reverse happened too quickly, so we didn't have time to catch a trade there. But, the range is good for trading so keep an eye on it if you are trading Oil.