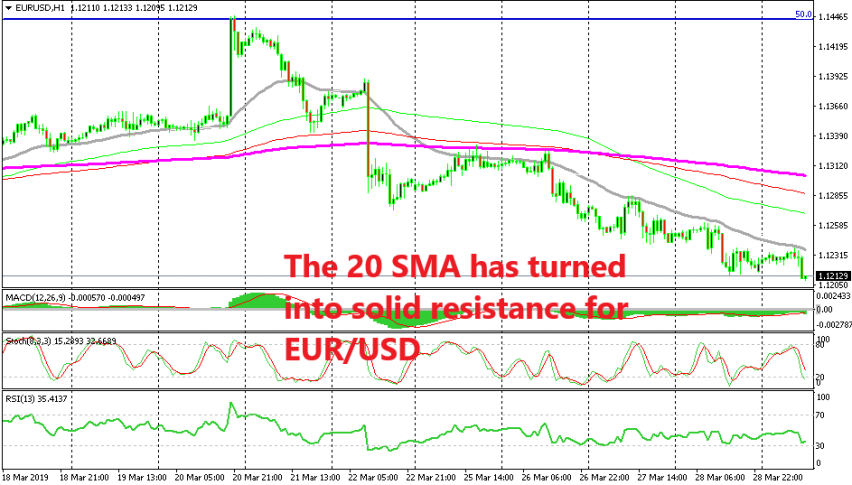 No Escape for EUR/USD as the 20 SMA Keeps Pushing the Price Lower
EUR/USD has turned pretty bearish now as we highlighted yesterday. The price made a 180 degree turnaround last Wednesday after the 100 pip jump as the FED turned neutral from dovish. Then, the deteriorating Eurozone and especially German manufacturing gave it the killing blow, pushing the price below all moving averages on the H1 chart.
There was a retrace higher on Monday this week, but the lower moving averages turned immediately into resistance which confirmed the bearish bias for this pair. Then, the downtrend took shape this week as pressure remained on the downside, with EUR/USD breaking below last year's lows today, for the second time after the break earlier this month.
The trend is pretty strong as we can observe from the H1 chart. The 20 SMA (grey) has been providing solid resistance the entire week and it keeps pushing the price lower. The last time was earlier this morning when EUR/USD retraced higher to 1.1240 where it met the 20 SMA which reversed the price once again. So, the 20 SMA has become a very strong indicator where we can sell this pair.