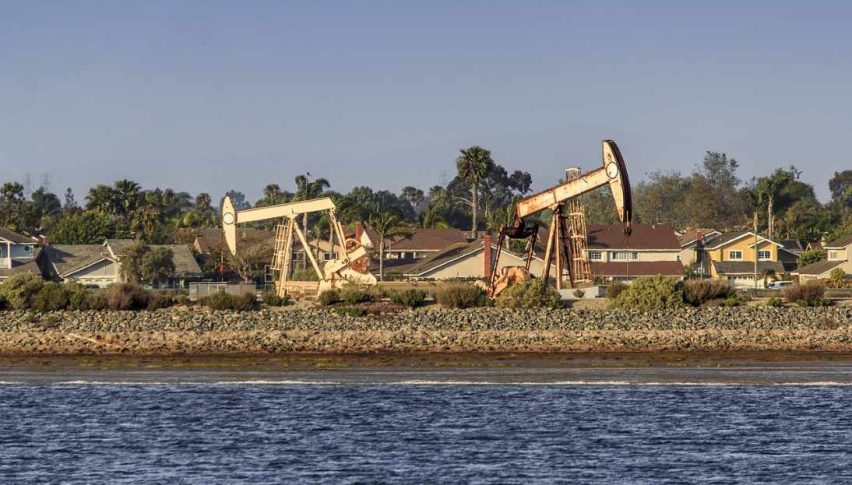 WTI Crude Oil Fails Above $60.50
It has been a whipsaw U.S. session on the oil markets, featuring early strength followed by a stiff sell-off. May WTI crude oil futures are up modestly, having failed to attract bids above $60.50. At press time (11:15 AM EST), price is down almost $0.75 from intraday highs.
If you are trading WTI crude oil today, be aware of the Baker-Hughes rig count due to be released at 1:00 PM EST. Last Friday, Baker-Hughes reported a figure of 824. Now that the bulk of the North American winter season is behind us, this number is likely to grow in anticipation of higher summer oil pricing.
May WTI Crude Oil Futures: Technical Outlook
In a Live Market Update from Wednesday, I outlined a key daily Fibonacci support level and trading plan for May WTI crude oil futures. If you missed it, check it out here. Today, May WTI has wiped out the Double-Top and retraced to the value area near $60.00.
Overview: One is best advised to maintain a bullish bias toward this market. However, it is important to take note of the disjointed price action present near the $60.00 level. While WTI is likely headed 5$ or 10$ per barrel higher in the coming two months, sellers have been persistent above $60.00. As of now, it appears to be only a matter of time before they exit and the lid is blown off of this market.
Monday is the first trading day of April. Be ready for institutional participation to spike and an early-week directional move in May WTI crude oil.