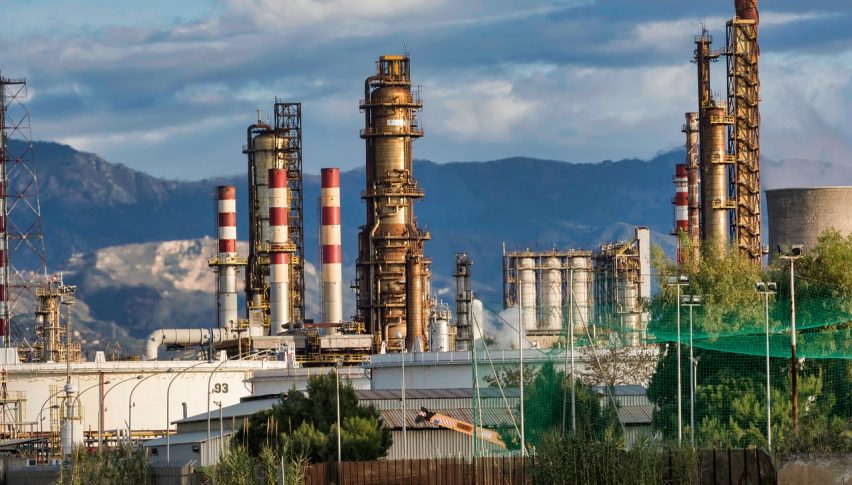 The Next Stop For WTI Crude Oil
The second half of 2018 was not kind to WTI crude oil bulls. Seasonal pressure and global trade worries acted as catalysts for a plunge in price of more than $30 per barrel. Sellers dominated the action consistently amid growing supply and tapered demand. However, 2019 has been a much different story. WTI is up more than 25%, establishing a foothold above $60.00 per barrel. One has to ask the question ― is oil destined for a return to $75.00?
While forecasting intermediate-term trends is always a challenge, it is wise to respect tendencies in price action. Bargain hunters have bought every dip since 2019 began and May WTI crude has only posted two negative weeks this year. So, how high will WTI go?
May WTI Crude Oil: Weekly Outlook
The surprise growth of supply reported in last week's inventory cycle have given energy market participants an abundance of food for thought. It appears that kickoff of the North American spring production season has done little to deter crude oil bulls.
On the weekly timeframe, the technical outlook for May WTI crude is overwhelmingly bullish. Price action has been choppy around $60.00, but this market hasn't even been close to entering a corrective phase.
Here is a key level that I will be watching closely as the April trading month kicks off:
Resistance(1): 62% Macro Wave Retracement, $63.45
The 62% Fibonacci retracement of late-2018's sell off is going to be a key level for this market. In the event May WTI crude shows strength above this level, a rally to $70.00 will become highly likely.
Bottom Line: From the coming week, I will have sell orders queued up from beneath the 62% Macro Retracement at $63.39. This is good trade location to scalp or take a short-term position. For the scalp, an initial stop at $63.54 produces 15 ticks on 1:1 risk vs reward scenario. As a short-term position trade, an initial stop at $63.78 yields 40 ticks on a sub-1:2 risk vs reward payoff.
This week is going to be a pivotal one for the crude oil markets. It represents the first of a new month and will likely bring significant institutional money to the table. If you are trading WTI, be ready for a directional move ― to the bull or bear ― early next week.