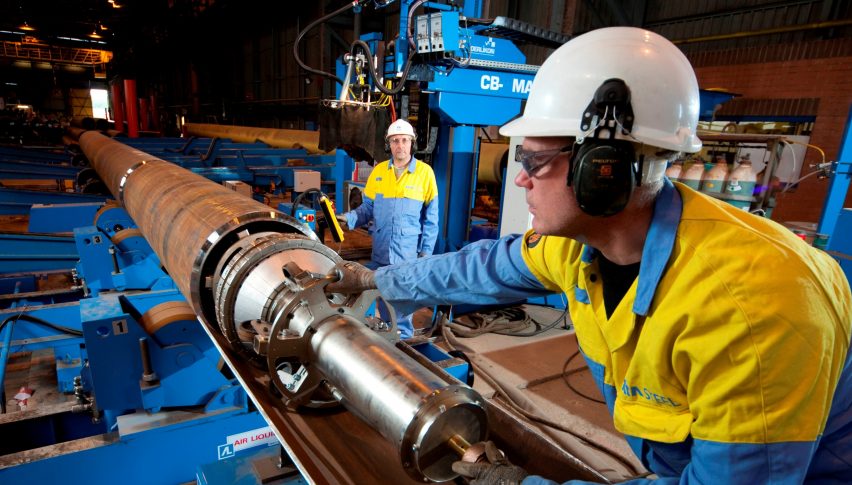 Economic Events Outlook, Apr 1 – US Retail Sales & CPI Flash Estimate Up Next
Posted Monday, April 1, 2019 by
Arslan Butt
• 2 min read
Good morning, traders.
The day has begun with a risk-on sentiment after the release of Chinese Caixin Manufacturing PMI. The figure came out at 1:45 (GMT) revealing that China's manufacturing sector concluded the opening quarter of 2019 on a positive note, with working conditions advancing for the first time since last November.
Firms indicated quicker rises in manufacturing and overall new work lightly, while employment increased for the first time in over five years. The PMI figure surged to 50.8 vs. 49.9 previously.
Lately, the macroeconomic indicators of the world's second-largest economy were slowing down, but Caixin Manufacturing PMI has improved the investor sentiment regarding global economic growth.
For now, investors' focus stay on medium to high impact events from the Eurozone and the United States. Let's take a look.
GBP – Manufacturing PMI
Manufacturing PMI is due to be released at 8:30 (GMT). It's a leading indicator of economic health and businesses react quickly to market conditions, and their purchasing managers hold perhaps the most current and relevant insight into the company's view of the economy.
The manufacturing PMI is expected to slightly drop from 52 to 51.2, and this may cause a bearish pressure on the Sterling.
EUR – Eurozone Inflation
At 9:00 (GMT), the Eurozone inflation is not moving anyplace quick. Headline Consumer Price Index sank from around 2%, the ECB's target, down to 1.5% in February.
Core CPI is stable at barely 1%. The ECB recently adopted a dovish tilt and it is doubtful that the preliminary data for March will change the picture.
USD – Retail & Core Retail Sales
The US Census Bureau is due to release the retail sales data at 12:30 (GMT). It's the primary gauge of consumer spending, which accounts for the majority of overall economic activity. Back in December 2018, around Christmas, the American consumer badly disappointed and the volume of sales tumbled. The situation improved in March as the retail sales grew by 0.2% vs. the forecast of 0.0%.
This month, economists are expecting a 0.3% rise in retail sales and a 0.4% rise in core retail sales. A higher number of sales indicate higher inflation and a growing economy. So, the positive data will be good for the Greenback.
USD – ISM Manufacturing PMI
At 14:00 (GMT), the Institute for Supply Management is expected to release the manufacturing purchasing managers index. The forecast isn't given yet, but the figure hasn't performed well in the past two quarters.
Back in March, the manufacturing PMI fell to 54.2. Although it's above the 50 benchmark, 54.2 isn't a sign of robust growth.
Good luck fellas, and stay tuned to FX Leaders for exciting trade ideas.
USD/CAD continues to slide lower, although it stalled to the bottom of the range earlier, after the dive on the 25 bps hike by the BOC
17 hours ago