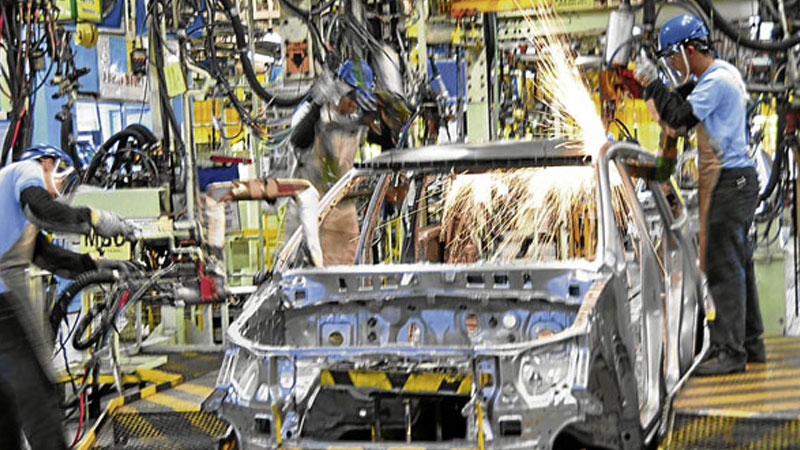 Things Seem to Get Worse in the Eurozone as Manufacturing Dips Further
Manufacturing activity has been deteriorating in the Eurozone lately. In January 2018 the Manufacturing PMI indicator used to be at the 60 level which indicates a strong expansionary activity in this sector, but it started declining in the coming months and, as the year progressed, this indicator formed a downtrend.
At the end of the year, the manufacturing sector got pretty close to contraction and eventually it fell into contraction at the beginning of this year. But, last month's report which was for February was pretty horrible. The PMI indicator fell to 47.6 points for the whole of the Eurozone, while in Germany it declined to 44.7 points.
That's means that German manufacturing is deep in contraction and the worst thing is that the trend is picking up pace. In fact, every major country in the Eurozone fell into contraction in February and expectations were not any better today. Although, this is the final reading of the French, German and the Eurozone manufacturing, so not much was expected to change from the prelim reading.
| | | | |
| --- | --- | --- | --- |
| Manufacturing PMI | Actual | Expected | Previous |
| Spanish Manufacturing PMI | 50.9 | 49.8 | 49.9 |
| French Manufacturing PMI | 49.7 | 49.8 | 49.8 |
| Italian Manufacturing PMI | 47.4 | 47.6 | 47.7 |
| German Manufacturing PMI | 44.1 | 44.7 | 44.7 |
| Eurozone Manufacturing PMI | 47.5 | 47.6 | 47.6 |
| UK Manufacturing PMI | 55.1 | 51.2 | 52.0 |
But, the Spanish and Italian numbers are the first reading and at least the Spanish manufacturing PMI offered a positive surprise. Although, the situation seems pretty grim and the US car tariffs are coming so, I don't see any way out in the short-term, but let's see. The Euro turned pretty bearish after the manufacturing reports were released about two weeks ago. But today it is slowly crawling higher on improved sentiment across financial markets. But, as manufacturing heads into recession in the Eurozone and in Germany, I suppose the Euro will remain bearish in the coming sessions, at least.