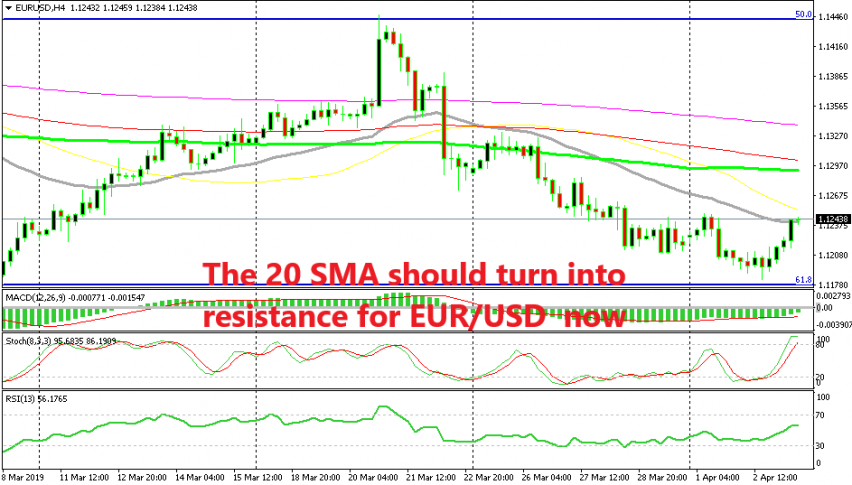 EUR/USD Retraces Higher to the 20 SMA After the Positive Service Reports from the Eurozone
EUR/USD has been on a downtrend for about two wees and yesterday it bottomed out at 1.1180s, just above the lows of the last two years. This level was the low last month and it seems that EUR/USD has formed a support zone around the 1.1170-80 area.
Last evening the price started to retrace higher and today it is stretching the pullback further above. Earlier this morning the price was having trouble pushing above the 100 SMA on the H1 chart, but the positive service numbers from the Eurozone popped this pair higher and now we are trading near 1.1250.
This is also where we find the 20 SMA on the H4 time-frame chart. This moving average provided support on the way up before and it turned into resistance immediately after being broken to the downside when the bearish reverse took place two weeks ago. So, it should provide some form of resistance again now.
The stochastic indicator is also overbought which means that the retrace higher is complete. The sellers should resume the bearish trend now but the sentiment is quite positive in financial markets at the moment, so I suppose we have to wait until this sentiment from the positive services reports wears out.