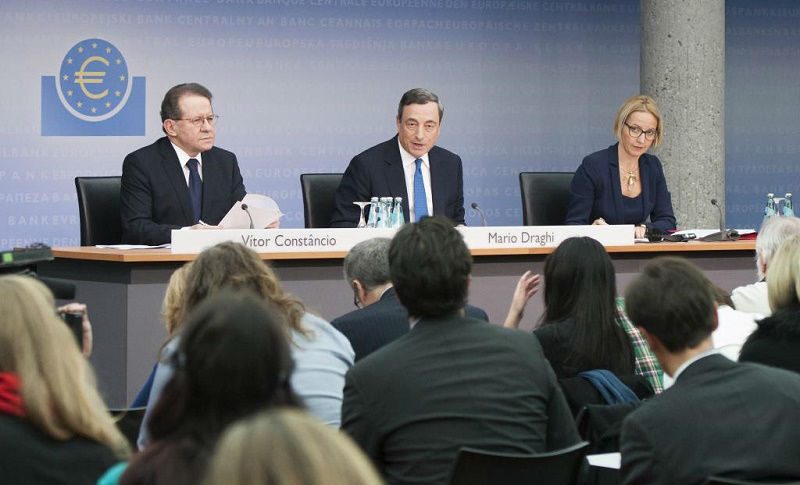 ECB Minutes Might Kill the Rally in the Euro
The Euro turned pretty bearish after the dive into deep contraction for German manufacturing two weeks ago. But before that, the European Central Bank (ECB) also turned pretty dovish in their last meeting, giving the Euro another push lower. They killed all hopes of a rate hike this year and are instead starting another QE easing programme.
EUR/USD has declined a few cents during this time and it reached the low of the last two years yesterday, which was put out in March. But it found support down there at 1.1180s and started to reverse. Yesterday this pair bounced higher on the positive services PMI figures from the Eurozone and China. That turned the sentiment positive and EUR/USD bounced higher.
But the overall trend of fundamentals hasn't changed for the Eurozone. The manufacturing sector, which is the most important in the mainland, is in contraction and is getting worse. That's before Donald Trump slaps auto tariffs on European cars. Even this bounce in services PMI for March might be just a one-off and the slowing trend might resume next month.
So, the Euro doesn't have many reasons to rally. It's quite the opposite for EUR/USD. Later on today, around midday, we have the ECB releasing the minutes from their last meeting which will likely bring an end to this bounce in EUR/USD. We are short on EUR/USD since yesterday so we will follow the minutes when they get released to see how bearish the ECB turned in that meeting. And keep in mind that that's before the dip in inflation and core inflation which we saw on Tuesday.
Yesterday the CPI numbers from European countries showed a slowdown, so today's headline Eurozone inflation numbers should be soft as well
21 hours ago