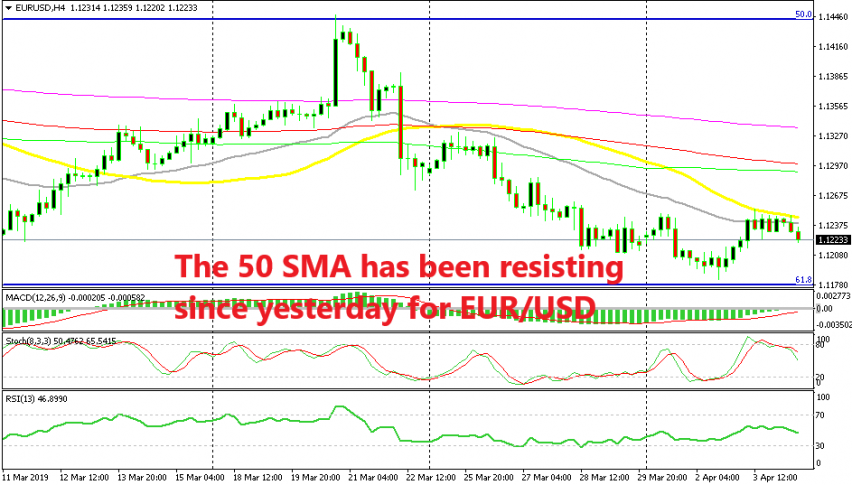 EUR/USD Remains Stuck Below the 50 SMA Ahead of the ECB Minutes
EUR/USD has been on a downtrend in the last two weeks as the sentiment deteriorated after the dive in Eurozone manufacturing activity, as shown by the report released two weeks ago. Although, yesterday the services data came out surprisingly positive, as did the Chinese services data. This is a good sign after a slowing trend in the global economy and improved the sentiment in financial markets, hence the rally in stock markets.
But the 50 SMA held its ground well yesterday as I highlighted in the EUR/USD article. That moving average has been holding for a few sessions since yesterday; we can see that the price didn't move above the 50 SMA (yellow), which means that EUR/USD has found solid resistance there.
The 20 SMA (grey) which is standing just below the 50 SMA has helped as well. Right now, the price is reversing down but it is not exactly running down. Forex traders are waiting for the minutes from the last meeting of the European Central Bank (ECB). We will see how dovish the ECB turned in that meeting and what they discussed.
If the ECB didn't sound as dovish as the market expected in that meeting, then the Euro might rally, otherwise, down we go. But for now, we're all waiting for the ECB minutes.