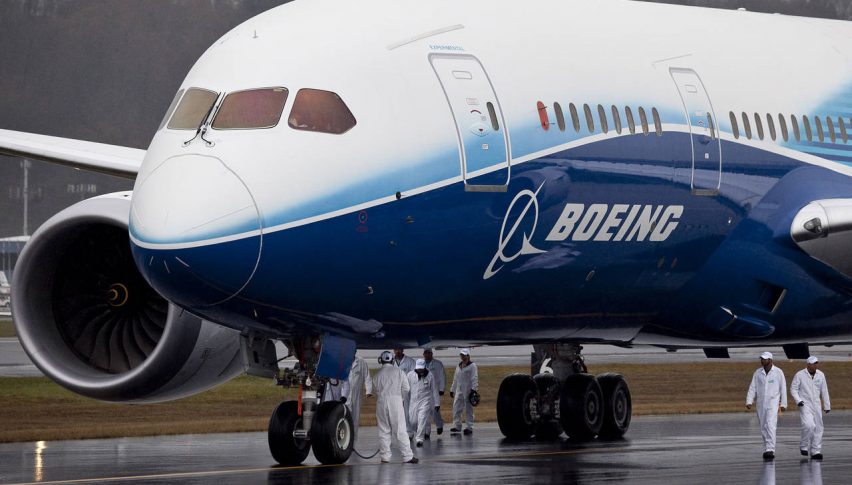 Is Boeing Ready To Take Flight?
About a month ago, Boeing (BA) went through a brutal period of volatility following several high-profile crashes of their 737 MAX aircraft. Stock price took a beating, plunging more than $85 per share from $446 to $361. At one point, it was estimated that the sell-off in Boeing stock was costing the Dow Jones Industrial Average almost 100 points in daily performance.
Now, it appears that the worst may be over. With a rekindled love for U.S. stocks, investors have the DJIA within striking distance of last October's all-time high, 26,951. The bids have hit shares of BA as well, driving a solid two-week rally of 4%. Is Boeing ready to reclaim its share of the market above $400?
Boeing Stock Is Closing The GAP
One fascinating element of stocks is the ability for share price to GAP up or down on market open. Following a devastating crash of the 737 MAX aircraft in Ethiopia, the sky was truly falling BA. Stock price was pummeled to open the third week of March, falling $40 from the previous Friday's close.
Since that time, price has rebounded nicely and the GAP area ($415.50-402.67) is now coming into view. As a general rule GAPs are eventually filled in; it looks like BA may be poised to do just that in the coming week.
Overview: Friday's NonFarm Payrolls (March) report was the primary catalyst for positive close in the U.S. indices. BA stock did not benefit from the optimistic sentiment, closing down $7.12. However, BA has tested $400 repeatedly and looks ready to fill in the GAP. If you are long Boeing, then staying the course is a good play at this point.
One situation worth monitoring for the coming business week is the continued U.S./China trade negotiations. Last Tuesday brought talk that a deal was "90%" completed. Now, U.S. officials are walking back the rhetoric, claiming that there is "considerable work" left to be done.
Be on the lookout for news of a Trump/Jinping summit being scheduled by the end of April. Both sides want a deal done, especially before the summer months. If this scenario plays out, the table will be set for global equities, including Boeing, to post a furious second-quarter rally.