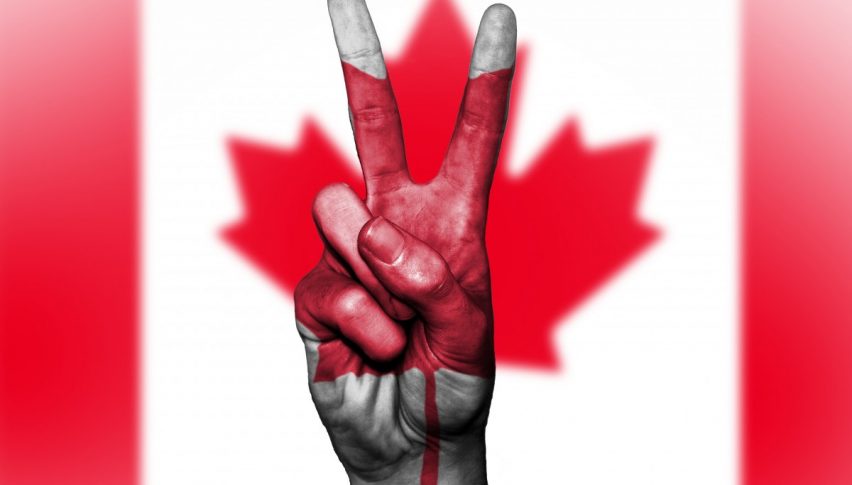 USD/CAD To Challenge 1.3300
The USD/CAD is putting on a show, plunging more than 75 pips on the session. An early bullish break in WTI crude oil and skepticism toward the USD is bringing sellers to the market en masse. Subsequently, the 1.3300 handle is quickly coming into view, as is a daily double-bottom pattern at 1.3296.
Sometimes, active trading can be an extremely frustrating endeavor. Last Friday, it appeared that the table was set for a big bearish move from the USD/CAD. An especially strong U.S. Nonfarm Payrolls (March) propped up the Greenback, washing out many shorts in the process (mine being one of them!). Now, things are proceeding as expected and the Loonie is posting a major forex rally against the Greenback.
What Is Next For The USD/CAD?
As mentioned in an earlier update, the USD is on the ropes as traders anticipate an exceedingly dovish FOMC Minutes on Wednesday. Couple that with the bullish breakout in WTI crude oil and the Canadian dollar is on a roll. How far will the gains vs the USD go?
Here is one area where the plunge in the USD/CAD may stall out:
Support(1): Swing Low/Double Bottom, 1.3297-1.3296
Bottom Line: The primary technical level worth monitoring in this market is the daily Double Bottom (1.3297-96). Rates are currently (1:15 PM EST) sitting just above 1.3300; a long trade from the Double Bottom may come into play at any point moving forward.
Until elected, I will have buy orders queued up from 1.3299. With an initial stop at 1.3269, this trade produces 25 pips on a sub-1:1 risk vs reward management plan.