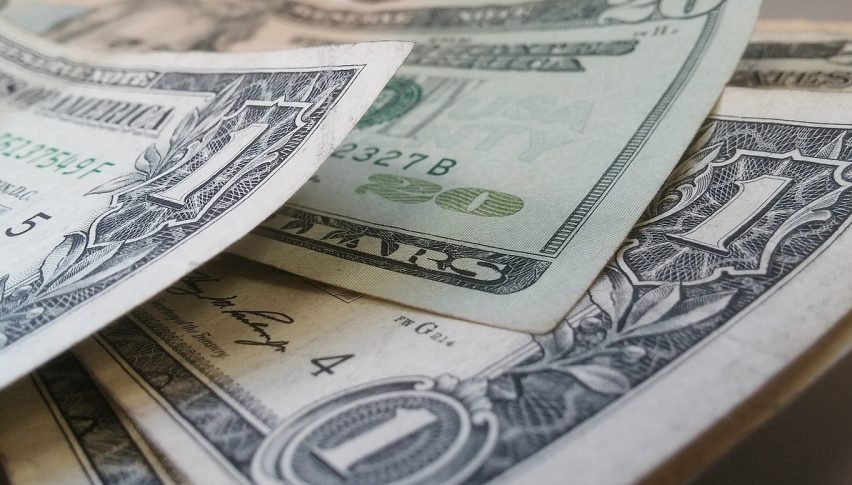 Has the Fed Lost Interest in CPI?
Posted Wednesday, April 10, 2019 by
Rowan Crosby
• 1 min read
The USD has been treading water for months now and currently, it is continuing to hold up at the 97.00 support level.
Today we get the much-anticipated release of US CPI, however, the question needs to be asked as to whether or not the Fed is too worried about it.
If you recall, the FOMC has taken its policy stance from hawkish to neutral to now what might be even considered dovish.
For years the Fed's main job was to keep inflation in check. It targeted a rate of 2-3%, but in recent years, really since the GFC, inflation both in the US and around the world in the major economies really hasn't been an issue.
As such the focus has been shifted to other metrics such as GDP, jobs growth and just the health of the economy overall. As the issues in the world such as the US-China trade wars and Brexit add uncertainty to markets, the Fed is doing their best to navigate them.
At the same time, there is little room for any more rate hikes given the backdrop of a weak economy and these global worries.
Today the CPI release is expected to show the YoY growth rate of 2.1%, which is the same as the previous reading.
This number is not going to be huge unless we see a miss here. If we came in below expectations, there is likely to be a real chance of a rate cut and perhaps even sooner than anticipated. That would surely send the USD tumbling through 97.00.
Bond markets are starting to price in the move lower and we will also be watching the FOMC minutes for more clues as to what might happen next.