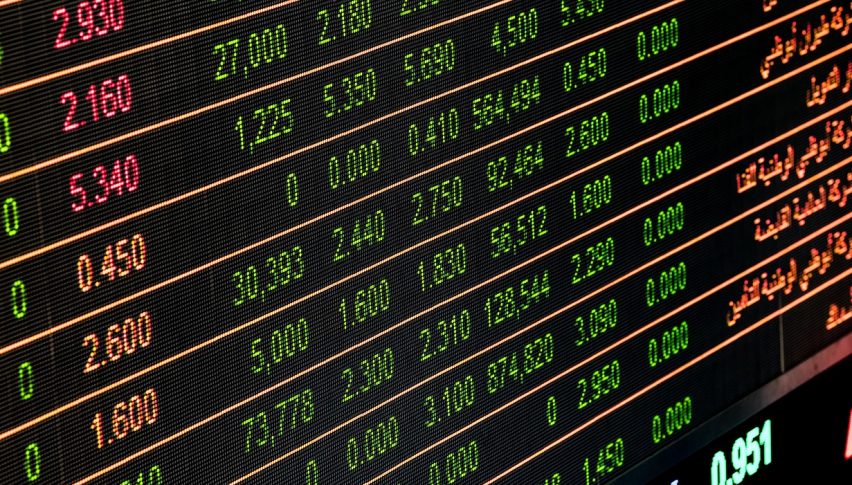 Forex Signals Brief for Apr 12: Stocks in Focus on Friday
There isn't too much by way of top-tier data due for release on Friday and as such there might very well be some more attention paid to US stock markets as earnings season gets underway.
The expectation is for a poor quarter of earnings results, down 2.5% from the same time last year, so there very well could be some volatility today and over the weeks ahead.
The USD bounced back yesterday and will again be the driving force for the majors today. Michigan Consumer Sentiment and Import/Export prices are really the only US releases of note. Although both aren't major numbers.
While in Europe, Spanish CPI and Eurozone Industrial Production might move the EUR/USD a touch.
Forex Signal Update
The FX Leaders Team had another very busy day yesterday finishing with two winners from six trades.
NZD/USD – Active Signal
The NZD/USD has fallen away nicely and didn't bounce this morning which is a real positive for our signal. The move came mostly on the back of a strong USD, however, there have been some NZD headlines floating around overnight.
EUR/USD – Active Signal
The EUR/USD really jumped higher in early Asian trading, but there wasn't too much driving the move. 1.1300 is still massive resistance level and that might help our signal turn things around.
Cryptocurrency Update
BTC appears to have tried and failed at the $5,400 level and the sellers have come and hit in pretty hard.
Price is now back at $5,000 and we will wait and see how we respond today. Most of the major Coins and Altcoins were off yesterday in broad-based selling. In Asian trade, price has ticked below $5,000 now so it will be an interesting way to close out the week.
The big run has seen volume jump back to 2017 levels, and that is a positive. However, it is tough to gauge the accuracy of some of the volume numbers being thrown around so we have to take it with some caution.