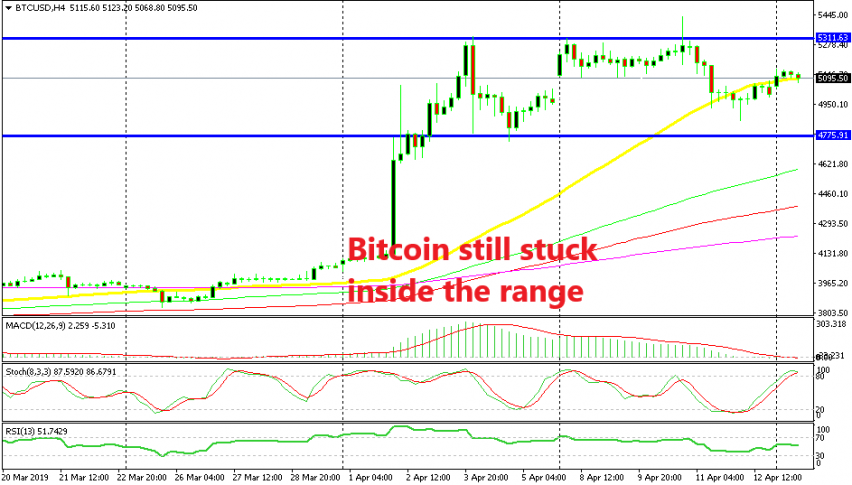 Bitcoin Tries to Make Its Mind Up at the 50 SMA
Bitcoin has been trading inside a range since it made the big break above the $4,000-$,200 resistance area two weeks ago and pushed around $1,000 higher. The range has been around $550 wide and in the last week we have seen the price break above the top of this range briefly, but returned back inside it.
Although, in the last few days Bitcoin has traded at the middle of the range around the $5,000 level, which seems like it is trying to make its mind u whether it wants to stay above the $5,000 level and be bullish, or return below $5,000 and turn bearish. Above $5,000 and the next target is $5,300 and then $6,000, below it and the next targets are the bottom of the range around $4,750 and then $4,000 eventually.
But, here at the middle of the range we also have the 50 SMA (yellow) which has caught up with the price. Bitcoin traded below this moving average at the end of last week but ha snow moved back above it. This moving average will also be an indicator to tell us which side of the range Bitcoin will target before possibly making a break, so it will be interesting to watch the price action now.