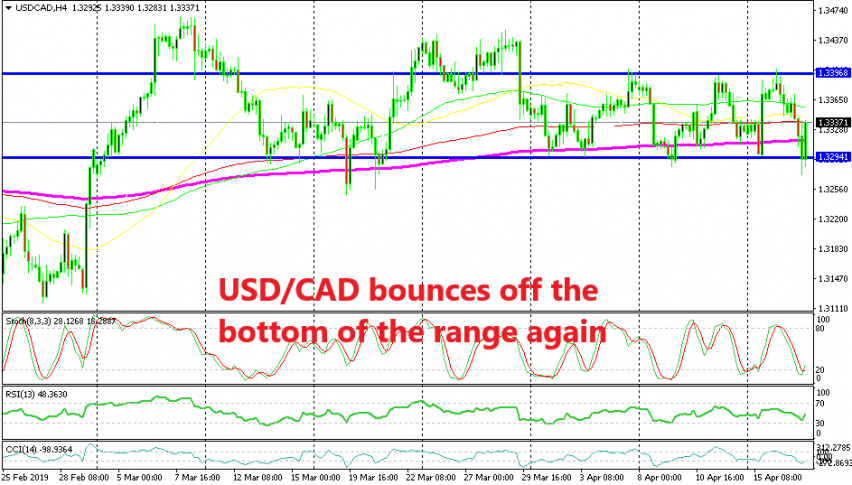 The Support Holds, the Range Remains for USD/CAD
USD/CAD has been trading inside a range for around a month now. You can see from the H4 chart above that this pair started trading sideways by the middle of March after trading on a bullish trend in the previous two weeks. Since then, USD/CAD has been bouncing inside this range which stretches from 1.33 to 1.34, roughly speaking.
We have seen the occasional piercing and one break in both directions but the the price has returned back inside the range. Actually, the price is respecting the range more as more time goes by, because we can see two breaks in March, while this month USD/CAD has respected the range really well.
Earlier today, the sellers tested the bottom level of the range below 1.33 when the US session started, after the Canadian inflation report showed a jump higher in March. The price dipped around 20 pips below the support line, but it reversed and climber higher pretty quickly. This means that the range will remain for some more time and the trade is simple: buy at 1.3300 with a stop below 1.3270 and target near the top of the range below 1.34 and sell at 1.34, targeting the bottom of the range at 1.33.