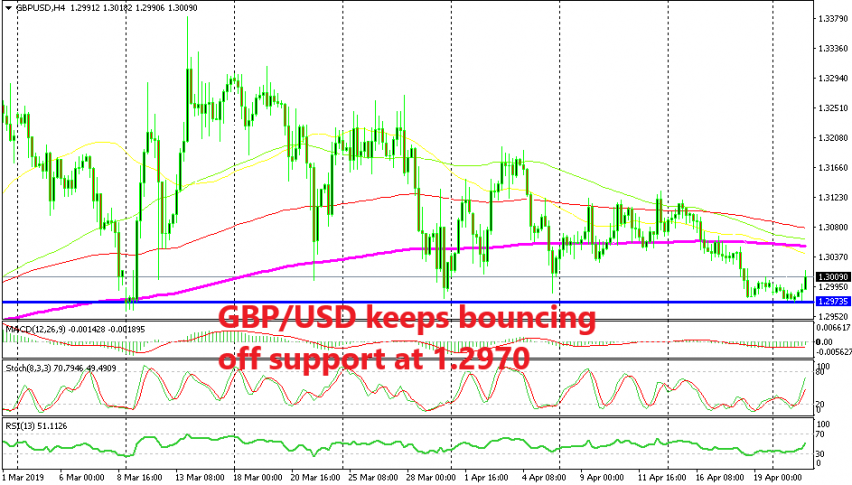 GBP/USD Bounces Off the Support Below 1.30 Again
GBP/USD turned bearish last month after a 300 pip bounce in a few sessions and since then, the pressure has been on the downside. Although, the trend has been pretty slow and the price is not making any new lows as the Brexit uncertainty has left GBP traders confused of the outcome and they are weary of taking any large position in either direction.
The price has moved below the big round level at 1.30 several times but it hasn't stayed below it for too long, and we have seen GBP/USD bounce back up quite a few times. So it seems that a support zone has formed around the 1.2970 level. This pair has jumped exactly five times from this area.
My colleague Arslan pointed this level out to me earlier this morning, but the jump had already started, so we lost the opportunity to go long from there. Although, the jump has stopped now and the price is slipping lower slowly. If GBP/USD gets back down to near the support again at 1.2970, then we might be persuaded to open a buy trade, but let's just follow the price action for now.