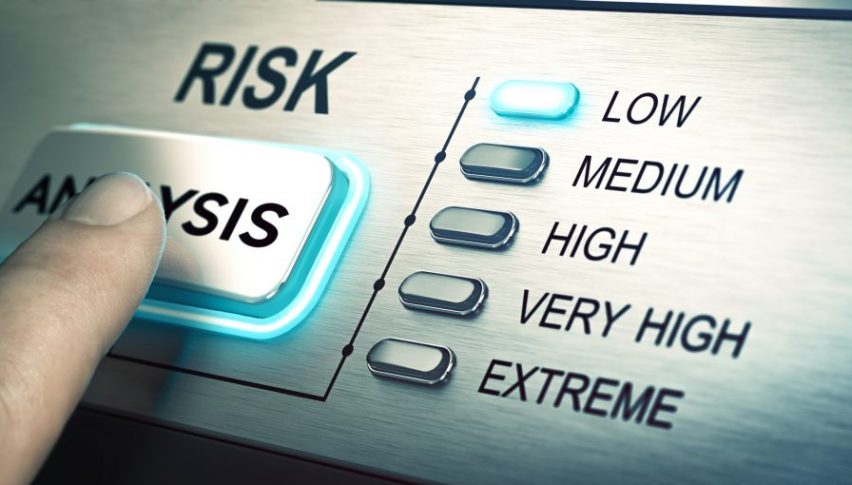 US Session Forex Brief, Apr 23 – USD Gains as Risk Off Sentiment Prevails
The sentiment has been positive in recent weeks in financial markets as Chinese data last month showed that the fiscal and monetary stimulus is working. Stock markets have enjoyed some decent bids during this time. But today, the risk sentiment has been switched off again. Markets were really quiet, following the Easter weekend. Markets were open on Friday and yesterday, but the price action was very slow and it continues to be like that today as well, although the shift in the sentiment is finally giving us some action and a few pips here and there.
US officials said during the weekend that they will go ahead with full sanctions on Iran's Oil. There are already US sanctions on Iran but they have been partial. China opposed this obviously as it sucks up almost all Iran's Oil and markets are getting worried that another confrontation between the two giants might mean trouble for the global economy.
But that's not all; Donald Trump just tweeted a while ago that the EU tariffs on Harley Davidson are unfair and that the US will reciprocate. It looks like Trump is pushing for a trade war with the EU, because the EU applied these tariffs after the Steel and Aluminium tariffs that Trump slapped on everyone early last year.
European Session
China is Against Further Iran Sanctions – We heard US officials over the weekend say that they will place full sanctions on Iran. But, China is the main export market for Iran's Oil so they had to comment on that. Chinese officials said that China firmly opposes unilateral sanctions on Iran. It called for its cooperation with Iran to be respected and added that the government is committed to upholding the legitimate rights and interests of Chinese companies.
UK Government's Focus is Passing Withdrawal Agreement Bill – These were the comments from the UK PM spokesman James Slack. He added that both sides must compromise in talks with Labour party, the withdrawal agreement bill is in an area which could look to make progress, and it is important to continue to work hard to find a way forward on Brexit.
PBOC to Stop RRR Cuts? – The People's Bank of China has been easing the monetary policy, cutting interest rates as the economic slowdown became threatening last year, but the economy has improved somewhat in recent months and it seems like they will pause the RRR cuts for now, as Reuters reported earlier. They said that better-than-expected Q1 data reduces urgency for RRR cuts. PBOC is likely to pause to assess economic conditions before making further moves. Easing bias remains unchanged but PBOC sees less room this year for cutting RRR. This comes with the view that fiscal stimulus plays a bigger role in spurring growth.
The US Session
Trump is Pushing For Another Front on the Trade War – The US President Donald Trump tweeted a while ago that the US will reciprocate on EU's 'unfair' Harley Davidson tariffs. Here is the tweet: "Harley Davidson has struggled with Tariffs with the EU, currently paying 31%. They've had to move production overseas to try and offset some of that Tariff that they've been hit with which will rise to 66% in June of 2021." @MariaBartiromo So unfair to U.S. We will Reciprocate!
Canadian Wholesale Sales – Wholesale sales have been volatile in Canada for quite some time, but in the last three months we have seen three positive readings. Although, last month's increase was revised lower from 0.6% to 0.4%. But, this month was expected to show a 0.1% increase and the actual number beat expectations coming at 0.3%.
Philly FED Non-Manufacturing Index – This non-manufacturing index stood at 21.7 points last month, but today it slipped lower a bit to 21.0 points. Although, new orders increased to 25.4 points against 24.5 previously, but wages declined to 38.2 points against 43.8 previous. The full-time employment also declined to 18.3 points from 33.3 prior while firm-level activity ticked higher to 39.2 points vs 38.3 prior. This shows that the business activity is holding up well but employment is softening considerably.
OPEC is Ready to Take Iran's Oil Market Share – OPEC sources said a while ago that Gulf producers can raise output following US sanctions on Iran but only if there is enough demand. Saudi Arabia's oil output may be higher in May than April but that's not related to Iran sanctions and it will be within the OPEC production target range.
Eurozone Consumer Confidence – Consumer confidence has been deteriorating for more than a year and it bottomed at -8 points in January. It improved slightly in the last two months to -7 points, but now we see another deterioration to -8 points again. Nothing seems to go right in the Eurozone at the moment and the Euro continues to slide lower
US New Home Sales – Home sales have been increasing in the US in recent months, although February's number was revised lower to 662k today from 667k previously. New home sales for March were expected to cool off to 647k, but beat expectations, increasing to 692k. That's a nice jump in new home sales, but it's coming due to builders offering lower-priced homes.
Bullish DAX
The trend is bullish
The retrace lower is complete
The 100 SMA held well
The 100 SMA has turned into support for Dax today
As I mentioned in a previous forex update, stock markets have been on a bullish trend all year so far, but today they retraced lower during the Asian and the European session as sentiment turned slightly negative. The 50 SMA (yellow) has been providing support for this index last week but today it was broken. Although, the 100 SMA (green) held its ground well and provided solid support. We went long from there and now Dax has reversed back to bullish. It has also broken back above the 50 SMA so the uptrend is back in place.
In Conclusion
The markets were pretty quiet until a few hours ago, but now they are moving on the USD side. Donald Trump's tweet about retaliation regarding EU's tariffs on Harley Davidson is hurting the sentiment further, but it is turning out to be a positive thing for the USD. At the moment, the USD is the only currency which is moving up, while everything else is tumbling lower.