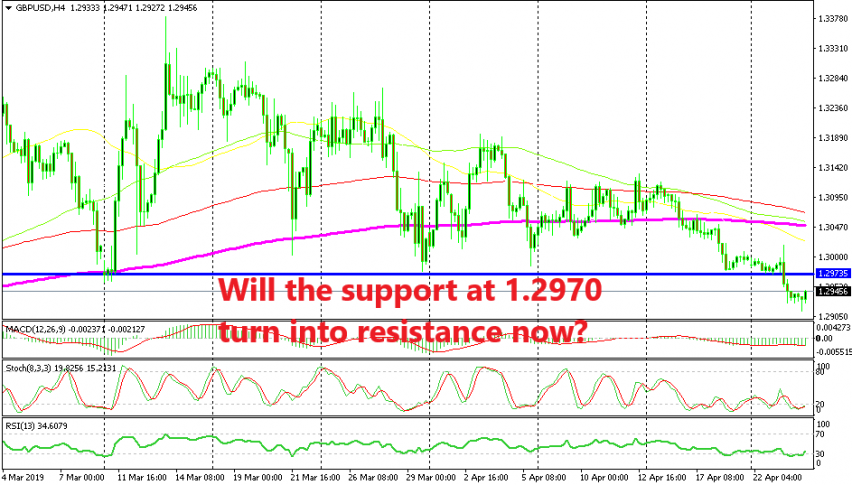 The Previous Support Should Turn Into Resistance for GBP/USD Now
Yesterday I posted a forex update about GBP/USD and the support that it had formed at 1.2970s. This level has been providing support for this pair since the middle of February and I also said that we might go long from there as the price was slipping closer to the support level. But, we didn't buy GBP/USD because the USD was attracting some strong bids and the decline wasn't showing any signs of ending at support, which turned out to be a good decision.
The support was broken without much resistance from the buyers as risk sentiment switched off in forex. The price continued lower to 1.2915 today, but in the last few hours we are seeing this pair make a pullback higher. As the story usually goes with such levels, the area around 1.2970 now should turn from support into resistance.
We are still a bit far from that level, but I'm following the price action to see how this pair will react when it gets close to the previous support level. I am thinking of going short at 1.2970s or if the buyers push above it, at 1.30 which is a big round level. But, first let's see if the buyers can push up there.