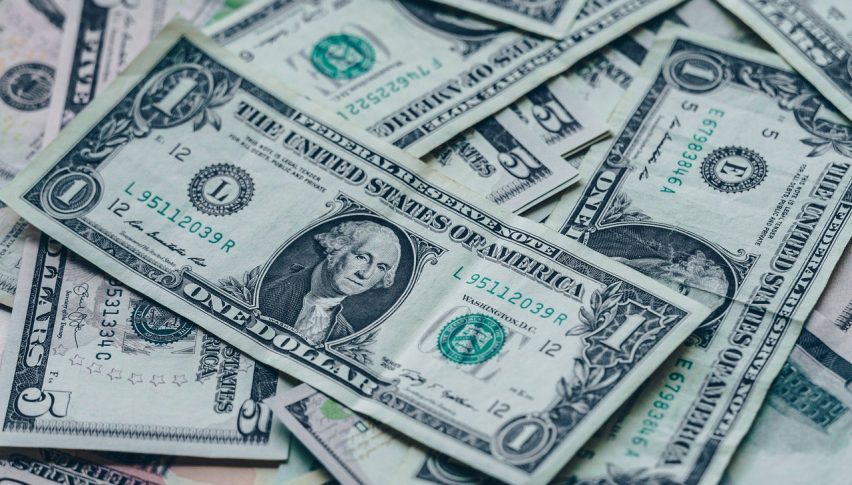 June USD Index Futures Reject 98.000
It has been a big week for June USD Index futures, with rates rallying above the coveted 98.000 handle. 48-hour gains vs the Euro and Australian dollar are the major culprits behind the bullish Greenback.
However, one has to wonder if the current bidding pressure on the USD will last. The coming 24 hours brings three primary market drivers capable of swaying values across the forex. Here are the events to watch ahead of Friday's closing bell:
Tokyo CPI Except Fresh Food (YoY, April): Analysts expect this number to remain unchanged at 1.1%.
Swiss National Bank Chairman Thomas Jordan Speech: Anytime the SNB Chairman speaks, the forex listens. The USD has been on a tear against the franc ― timely comments may derail popular sentiment.
U.S. Q1 GDP: U.S. Gross Domestic Product is always much-maligned. Consensus estimates expect Q1 GDP to come in at 2.1%, below the previous figure of 2.2%, largely due to January's extended government shutdown.
It is anyone's guess how these events will pan out. Regardless, the USD Index is likely to look very different by the weekly closing bell.
June USD Index Futures: Technical Outlook
Following an early-session peek above 98.000, June USD Index futures have retreated toward the 97.550 level. Intraday price action remains moderately bullish but has entered consolidation.
Overview: We have seen trending markets all week long and the USD Index is no different. Rates have broken north since Monday, leaving many in the dust. Of course, this may change quickly. In the event we see a negative close today, the stage will be set for a Friday liquidation.
Ultimately, all we can do is wait and see how the economic events of the coming 24 hours will unfold.