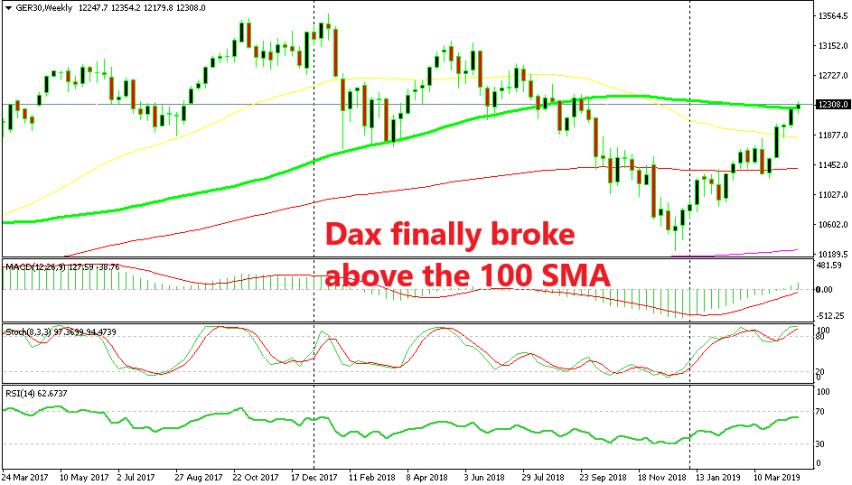 The Long-Term Uptrend in Stocks is Officially Back as Dax Overtakes the 100 Weekly SMA
Last year was pretty bad for stock markets as they turned bearish amid a slowing global economy. The reversal started at the beginning of the year after Donald Trump started the trade war with China, which hurt the sentiment in financial markets. DAX lost more than 3,000 points from top to bottom, which means nearly a quarter of its value.
But, the decline stopped right above the 200 SMA on the weekly chart. The price formed a hammer down there which is a bullish reversing signal after the decline. The reversal began back then for stocks and since then, the trend has been bullish. Although, there was the doubt that this might just be a retrace before the bearish trend resumed again.
That is out of the question now as the pressure has been on the upside for months. Dax is still to take out last year's high, but the price has finally moved above the 100 SMA (green) on the weekly chart. This moving average provided support on the way down last year and I was afraid that it would turn into resistance now. Although, it was broken without much resistance this week and the price is already trading above it now.