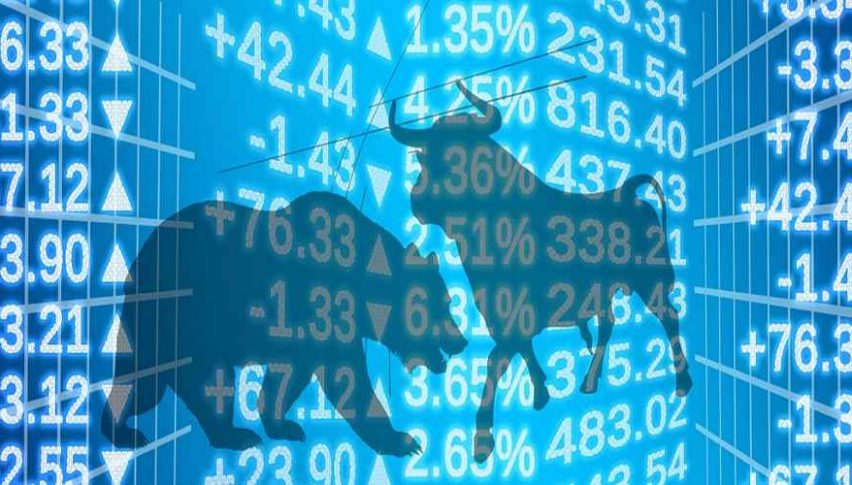 S&P 500 Bullish Ahead Of The FED
For a session featuring an FOMC Interest Rate decision, the markets have shown significant volatility. Participation has been strong across the forex, futures, equities markets. Extended ranges are being put in by several forex pairs, with the U.S. indices grinding moderately higher. About 90 minutes out from today's FED announcements, the DJIA, S&P 500 SPX, and NASDAQ are in the green slightly.
It is a fairly safe assumption that the markets have already priced in the FOMC holding rates static at 2.5%. Regardless, the manner in which Powell addresses last Friday's 3.2% U.S. GDP report is going to play a key role late-week trade. Any hint that the FED's current dovish policy may be transitory is likely to send the markets reeling. To say the least, it is going to be an interesting afternoon of action.
The S&P 500 Showing Pre-FED Strength
Although currently in the red, June E-mini S&P 500 futures posted fresh yearly highs earlier in today's session. The key level of 2950.00 continues to bring participation to the market as traders debate whether a retracement of 2019's bullish trend is a viable way forward.
Overview: At press time (12:30 PM EST), the S&P 500 is off of intraday highs and beneath the psyche level of 2950.00. It appears as though the early bidders are hedging risk ahead of Jerome Powell taking the stage.
This isn't a bad course of action ― limiting exposure is a solid strategy ahead of a market-mover like the FED Interest Rate Decision. If you are holding active positions, be sure to have your stop losses down and leverage in check as the 2:00 PM EST hour approaches.
Stock markets are looking very bearish today, with bank shares leading the way down as the fears resurface again
4 weeks ago