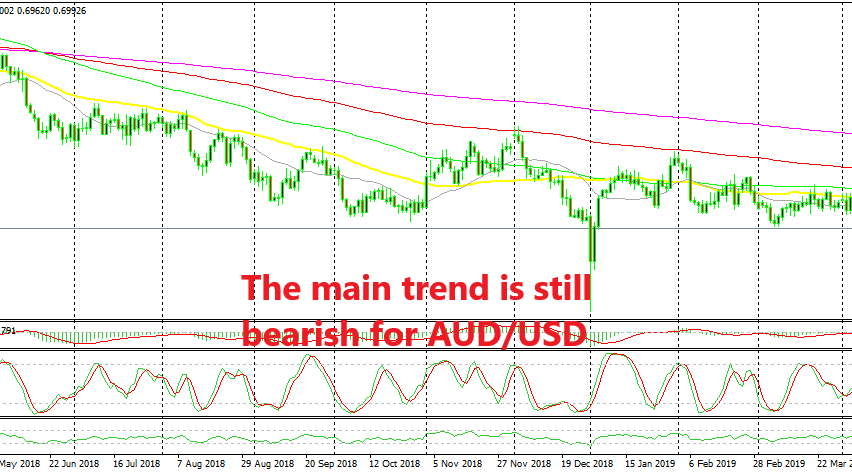 More Bearish Things Accumulate for the Aussie
Things have been getting pretty bearish for commodity Dollars. CPI (consumer price index) inflation missed expectations, coming at 0.1% in Q1 for the second quarter after posting a 0.1% increase in Q4 of last year as well. The unemployment rate ticked higher in Australia to 5% last month.
In Australia, CPI inflation fell further, coming at 0.0% of Q1 while business confidence continues to deteriorate after slightly improving at the beginning of last year. Building approvals posted a massive decline of 15.5% which also comes after two positive months following the decline at the end of last year.
In New Zealand, employment change declined by 0.6% in Q1. Both central banks have now turned bearish on lower economic growth and lower inflation and now another event will likely weight on them, particularly on the Aussie after the relations between China and Australia have deteriorated.
The US will increase tariffs from 10% to 25% on $200 billion of Chinese goods. This will likely hurt the sentiment which will in return hurt the AUD as a risk currency. Then it will also hurt the Aussie again since Australia exports a great deal of raw materials to China. So, things are getting from bad to worse for commodity Dollars. AUD/USD continues to trade on a downtrend on the daily chart, but it is retracing higher, which seems like a good opportunity to go short on it since the fundamentals are all pointing down. But, only when the retrace is complete.