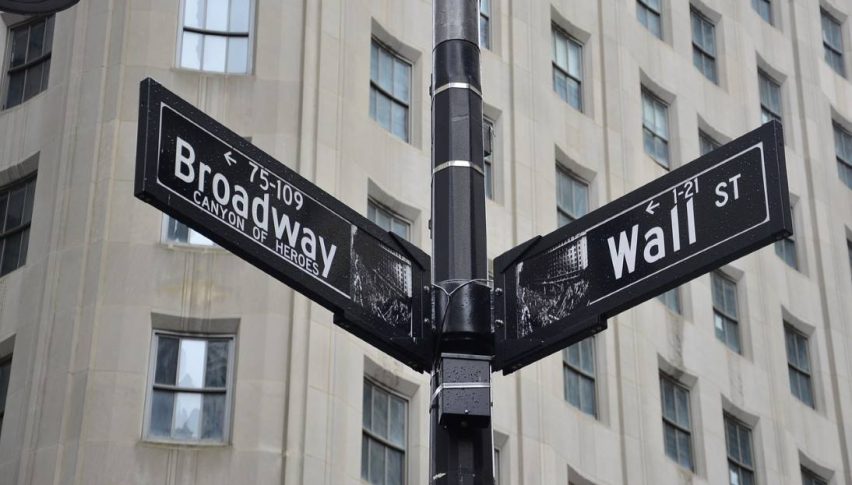 NASDAQ, U.S. Indices Plunge
It has been an exciting Tuesday on the markets featuring several unique trends. The lead story of the day has been a plunge in the U.S. indices, with values falling more than 1.75% in the DJIA, S&P 500 SPX and NASDAQ. Barring a late-session bidding frenzy, it looks like equities will close the day deep in the red.
Cryptocurrencies are continuing their recent winning ways, led by Bitcoin hitting 6-month highs above $6000. All in all, the markets are extremely active and volatility is back into the equation.
NASDAQ Plunges, Tests Daily 38% Fibonacci Support Level
The NASDAQ is on the ropes during this Tuesday session. Steep 2% losses in Apple and a 1.75% in Amazon have brought extreme heat to June E-mini NASDAQ futures. To say the least, it has been a rough early-May for U.S. stocks.
As of this writing (1:30 PM EST), June E-mini NASDAQ futures are slamming against downside support at the 38% retracement of the late-March to end of April rally. This is a key level ― in the event it is taken out, we may need to begin discussing the possibility of a broad-based correction.
Here are a few levels to watch as today's closing bell approaches:
Resistance(1): Bollinger MP, 7681.50

Resistance(2): Daily SMA, 7687.00

Support(1): 38% Retracement, 7649.00

Support(2): 

June E-mini NASDAQ, the 62% Retracement level, 7506.50
Overview: At this point, it is full speed ahead for sellers. The U.S. indices are under severe pressure, most of which is being attributed to fresh tariff saber-rattling from the Trump administration. In the event that the June E-mini NASDAQ settles beneath the 7649.00 handle, the tech sector may be in for more pain before the dust clears.
Throughout 2019, buying dips has been the way to play the U.S. indices. The current weakness is bringing yet another opportunity to get in on the year-long uptrend. However, it is safest to wait for some signs of exhaustion before going long these markets. For the June E-mini NASDAQ, the 62% Retracement level (7506.50) may become a premier long entry point by the week's end.