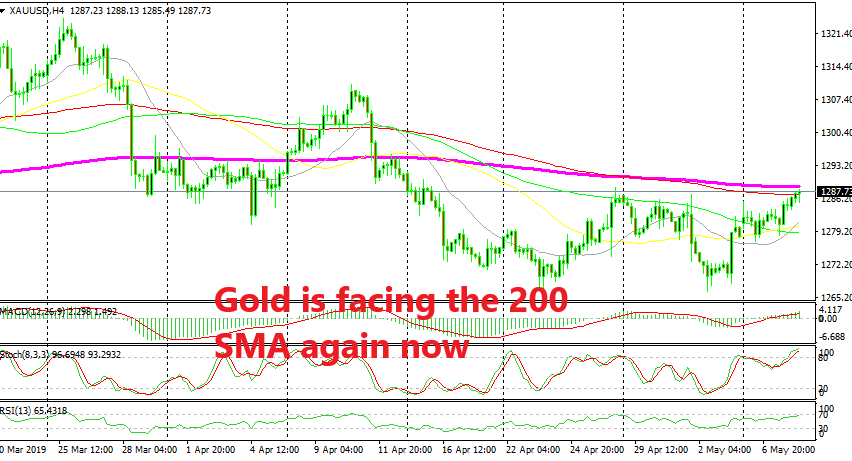 Gold Having Difficulties Pushing Above MAs
GOLD has been on a bearish trend since the middle of February when it made the big reversal, after having been trading on a bullish trend since late summer of 2018. The downtrend has unfolded in a pretty normal manner with larger bearish moves and smaller bullish retracing moves.
But, Gold seems to have formed a support at 1,266 in the last two weeks, which puts the continuation of the bearish trend into question now. Gold failed to break below that support level last week and bounced off of it after the miss in the US average earnings after the report was released that day.
This week Gold has continued the bullish move but the climb has been pretty slow, which shows that buyers aren't really too convinced. Besides that, the 200 SMA (purple) has been providing resistance on the H4 time-frame chart and it has worked as resistance before.
Stochastic is also overbought, so there is a chance that we see a bearish reversal from here. Although, the sentiment is still sort of negative as shown on the USD/JPY downtrend. So, it is going to be a bit of a struggle between buyers and sellers now and we hope that sellers take the upper hand now since we already went short on Gold
Gold broke below the support zone of $1.950 yesterday and now it is headed for the 100 SMA on the daily chart
3 days ago