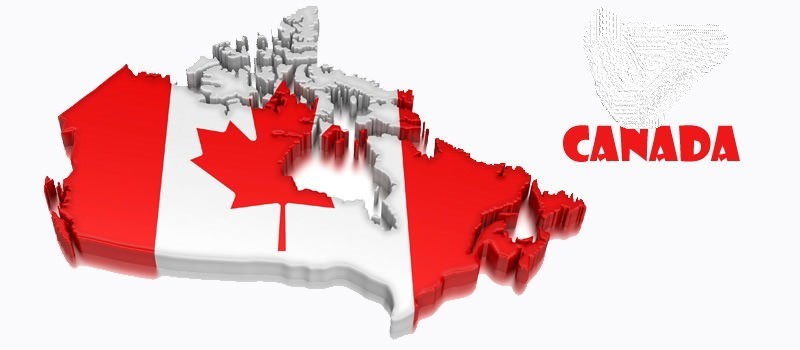 US Session Forex Brief, May 9 – A Ton of Important Data Today Have Left the Picture Still Pretty Mixed
Markets are pretty much in wait-and-see mode today as well as the the US and China hold the meeting on trade, but the outcome of this meeting is as uncertain as it can get after the comments from both sides which point to further escalation. China said this morning that the US should meet them halfway, but if China is stealing technology, then there's nothing for the US to do to meet China halfway, apart from forcing it with tariffs.
Donald Trump posted a tweed earlier today saying that there's no need to rush with the trade talks as the new tariffs take effect. That sound more like a threat to me, but he has pulled that tweet out now, so perhaps they have found some common ground, I hope.
There was a lot of economic data being released today as well. In the morning, we had the UK GDP report which came sort of mixed, showing a 0.5% expansion in Q1 but a 0.1% contraction for March, to close off Q1. Industrial production and business investment increased which is still due to stockpiling ahead of Brexit, but the construction output posted a big decline for March.
In Canada, the employment report was pretty great as the unemployment rate ticked lower while the participation rate increased by two points, which makes the decline in unemployment rate even more meaningful. Job gains also posted the highest number in record, jumping above 100k in April. In US, inflation is still not going anywhere soon as both headline and core CPI missed expectations for March but the annualized core CPI ticked higher at least.
European Session
French Industrial Production – Last month's report showed that industrial production increased by 0.4% in February, but that was revised lower today to just 0.1%. In March, industrial production was expected to turn negative again and decline by 0.4% but the decline was even bigger as the actual m=number came at -0.9%, so February's revision was a giveaway for the negative reverse in March.
Italian Industrial Production – Industrial production declined in the last two months of last year as Italian economy fell into contraction in Q2 of 2018, but it turned positive again in the first two months of this year. But, today's report was expected to show another negative reversal in March and indeed, industrial production declined by 0.9% against -0.6% expected, so back into contraction.
UK GDP Report – British economy grew by 0.5% in Q1 as expected, but declined by 0.1% in March. GDP YoY came at 1.8% against 1.8% expected, up from 1.4% previously. Total business investment QoQ increased by +0.5% against -0.7% expected, up from -0.9% previously. Total business investment YoY is sill negative at -1.4% vs -2.7% expected, from -2.5% previously. Exports came down to 0.0% QoQ against +1.7% expected, from +1.6% prior. Index of services declined, coming at -0.1% MoM for March against +0.1% expected. February was at +0.1% but was revised to +0.2%.
UK Manufacturing and Industrial Production – British manufacturing production increased by 0.9%in March against 0.1% expected. Prior was +0.9% but was revised higher to +1.0%. Manufacturing production YoY also beat expectations coming at +2.6% YoY against +1.1% expected. Prior stood at +0.6% but was revised higher too to +1.2%. Industrial production also came higher for March at +0.7% against +0.1% m/m expected up from +0.6% in February Industrial production YoY also beat expectations coming at +1.3% vs +0.5% expected, up from +0.1% prior which was revised higher to +0.4%.
UK Construction Output – UK Construction output declined considerably, posting a -1.9% decline for March vs -0.9% expected. Prior was +0.4%; revised to +0.5% Construction output YoY now comes at +3.2% vs +4.5% expected. So overall, quite upbeat numbers for Q1, but not so much for March, especially the GDP and construction output.
China Wants US to Meet Them Halfway – China's foreign ministry was commenting this morning saying that healthy US-China relations is in the interest of all sides. US should stop suppressing Chinese companies ad China calls for US to follow market principles on China Mobile. We should 'stay tuned' for detailed trade measures.
US Session
Canadian Employment Report – The employment report from Canada today was impressive. Unemployment rate ticked lower to 5.7% in April against expectations of it remaining unchanged at 5.8%. Participation rate also jumps two points higher to 65.9% against 65.7% previously. This makes the decline in the unemployment rate even more important. This is the biggest one-month jobs gain on record, dating back to 1976. Although, there might be some seasonal or regional factors involved which we can't see now, because the Canadian economy is still pretty weak. Hourly wages for permanent employees increased by 2.6% against +2.3% expected.
US CPI Inflation – Headline CPI (consumer price index) missed expectations and slipped to 0.3% in April against expectations of it remaining unchanged at 0.4%. Core CPI also missed expectations for April increasing only by 0.1% last month against 0.2% expected. US CPI YoY increased to 2.0% in April from 1.9% in March but missed expectations of 2.1%. Core YoY CPI excluding food and energy ticked higher to 2.1% as expected from 2.0% previously. Real average hourly earnings YoY ticked lower to 1.2% from 1.3% last month. Real average weekly earnings declined to 0.9% YoY from 1.4% which was revised last month.
US Wilbur Ross Speaking on Euro Car Tariffs – The United States Secretary of Commerce Wilbur Ross commented earlier saying that Trump will make auto tariffs decision by 18 May. That will make the economic situation in the Eurozone even worse than it already is.
Trump Tweeting on China Tariffs – Trump posted a tweet earlier: "Talks with China continue in a very congenial manner – there is absolutely no need to rush – as Tariffs are NOW being paid to the United States by China of 25% on 250 Billion Dollars worth of goods & products. These massive payments go directly to the Treasury of the U.S…….". But he removed this tweet, so let's see what's going on.
The trend remains bearish
The retrace higher is complete
The 100 SMA is providing resistance
The previous candlestick points to a bearish reversal
The 100 SMA has now turned into resistance
This pair broke above the 20 SMA (grey), the 50 SMA (yellow) and the 100 simple MA (green) yesterday, but the 100 smooth MA (red) provided support this morning and it is doing so again right now. The price is now reversing after forming a doji candlestick below the 100 SMA, which is a reversing signal. Stochastic indicator is also overbought, so the retrace higher is complete. The trend is still bearish and we are short on NZD/USD from yesterday.
In Conclusion
The economic calendar was packed today and we saw some surprises, such as the jump in manufacturing and industrial production in the UK, the decline in the GDP for March or the jump in Canadian employment. But, the impact on the currencies wasn't too big, the CAD jumped higher but it is reversing back down now. Markets are still waiting what will come out of US-China talks, so they will be like this until next week.