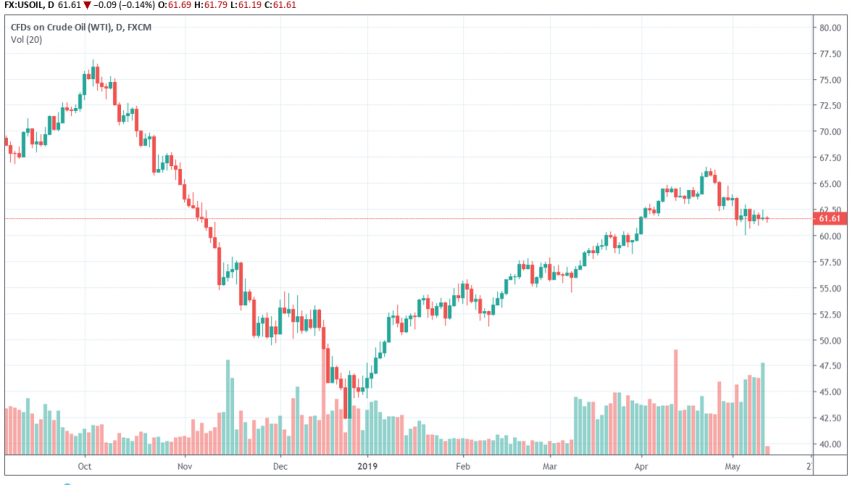 Iran to Retaliate Against US Sanctions?
Posted Monday, May 13, 2019 by
Arslan Butt
• 1 min read
Crude oil markets have been busy ever since the US announced the end of sanction waivers on importers of Iranian crude oil starting from May 1. According to latest news reports, Iran is also considering retaliatory measures against the US's plan to ban Iran's oil exports.
On Monday, WTI crude oil prices have risen slightly above 61.00 at around 61.59, but continue to remain bearish. Iran's Supreme National Security Council Secretary, Ali Shamkhani, has stated that Iran is exploring options outside of closing the Strait of Hormuz to take on the US's latest attempts to isolate Iran diplomatically.
US has been trying to pressurize Iran to curb its nuclear and missile program and has pulled out of a 2015 nuclear accord with Iran and other leading countries. Iran has termed these latest sanctions by the US as illegal. It has  also threatened to retaliate against the US for cutting off its oil exports by disrupting oil shipments from Gulf countries.