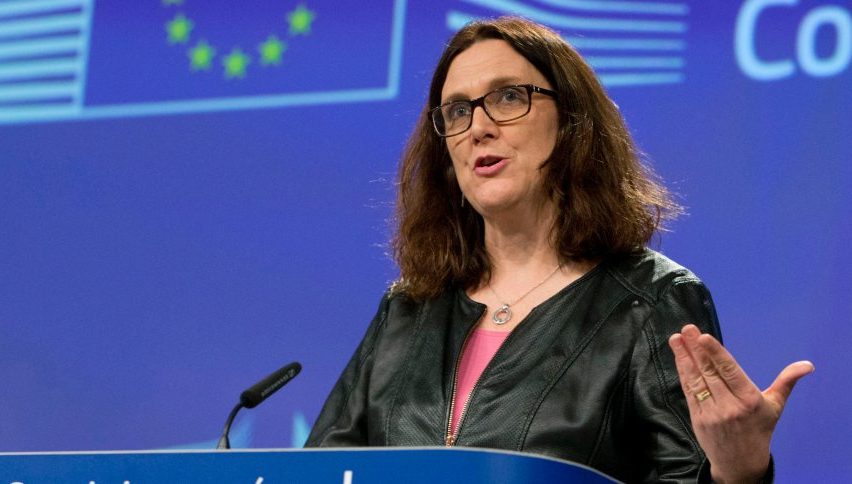 Tariffs War Expected to Escalate
In the first few months of this year, the sentiment improved in financial markets as China and the US were heading towards a trade deal, while the promised US tariffs on European cars were not coming. This raised the question whether Trump was really going to go ahead with them or not. As a result, stock markets have been rallying while safe havens such as the JPY and Gold have been on a downtrend.
But last week things changed after China backtracked on promises it made to the US and Trump tweeted for more tariffs on China which were applied towards the end of the week. So, tensions between China and the US are escalating again and, from what we are hearing, tariffs on European cars are coming as well. Here are some of the comments:
US Wilbur Ross: Trump will make auto tariffs decision by 18 May
Germany:
Won't participate in speculation about US decision on auto tariffs
Will not comment on the timing of the decision either
Coordinating closely with the EU
We need fewer tariffs, not more
EU's Malmstroem:
Would retaliate immediately if US decides to impose tariffs
Hoping for the best regarding possible auto tariffs
Will be meeting with US's Lighthizer next week
So, it seems that tariffs on European cars are coming soon and as Malstroem is saying, the EU will retaliate which would hurt markets further. Stock markets have turned bearish again today and if things escalate further, then the major bullish trend of this year might come to an end.