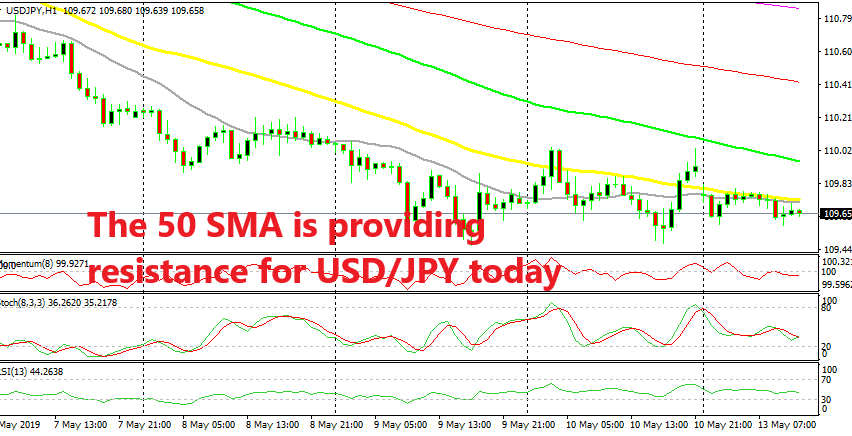 The Downtrend Has Stalled for USD/JPY, but the Sellers Remain in Charge
USD/JPY turned bearish at the start of last week after Trump's tweet for increased tariffs on China, which seemed surprising at first but weren't that surprising after getting to know that China had let down its own promises. As a result, safe havens opened with a gap higher, thus USD/JPY opened with a gap lower.
The sellers kept pushing lower all week and the pace of the downtrend was respectable, considering that the sellers weren't waiting for the price to make a proper retrace higher before jumping in. They kept selling non-stop as the certainty increased. You can spot the strength of the trend by watching which moving averages work. The 20 SMA (grey) was pushing the price lower all week, apart from Friday, which shows that the trend was pretty strong.
Although, in the last three days we haven't seen this pair make new lows, which suggests that the downtrend has stalled for now. But, the buyers are still nowhere to be seen yet. We saw another bearish gap last night while today the 50 SMA (yellow) is providing resistance. So, still bearish, but there's a chance that we might see a decent retrace higher if the sellers can't make new lows. But for now, sellers remain in control.