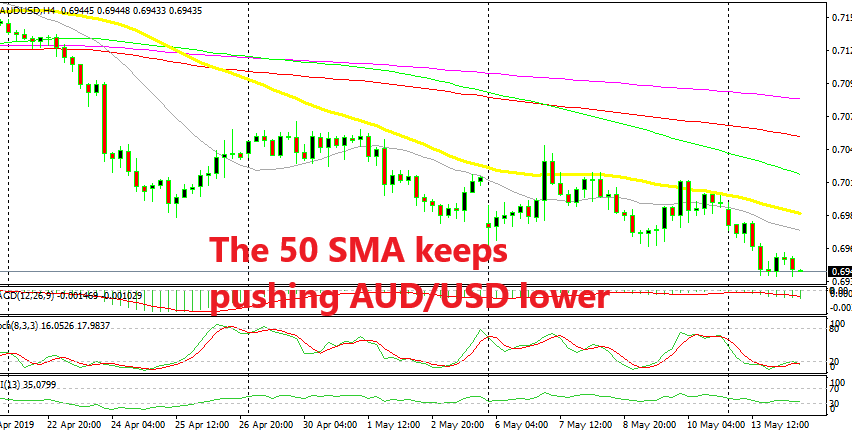 AUD/USD Continues Lower as Traders Await the RBA Rate Cut
The Reserve Bank of Australia was expected to cut interest rates two weeks ago but they didn't. They kept rates at 1.50%, but the market is still waiting for them to cut rates, especially after the Reserve Bank of New Zealand delivered a cut the next day. The NZD lost 70 pips after that surprise rate cut, but it retraced the losses and has been holding on quite well since then.
On the other hand, the Aussie has been pretty weak since then, losing more than 100 pips and AUD/USD continues to slide lower. That's how you weaken the currency if you are a central banker; you let the market know that the rate cut is coming, but hold on and let the markets do the job as anticipations grow.
So, AUD/USD is still moving lower and the 50 SMA (yellow) has now turned into resistance for this pair, even though it has been pierced a couple of times. I have been waiting to sell this pair this week, but the buyers don't seem to be able to even put a decent retrace in place. But, if a pullback happens, I will be ready to sell AUD/USD at the 50 SMA.