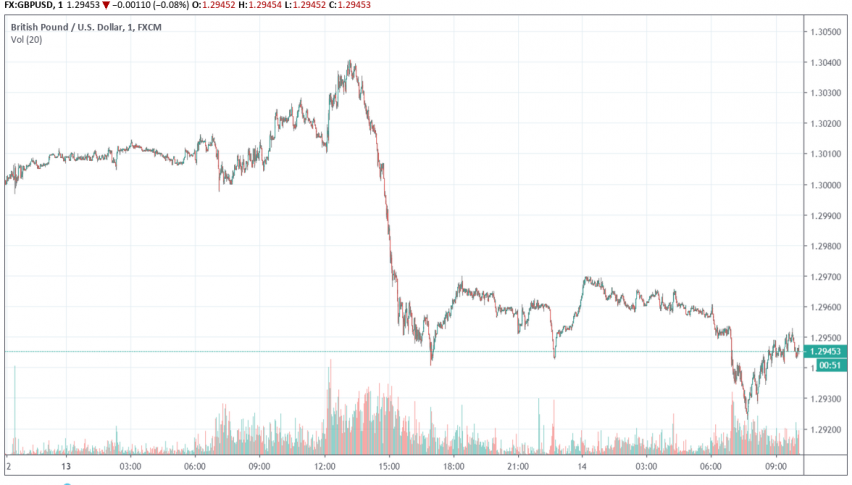 Average Weekly Earnings Up in Britain, but so is Inflation
Posted Tuesday, May 14, 2019 by
Arslan Butt
• 1 min read
According to the latest data released by the Office for National Statistics, average weekly earnings in Britain have gone up to £498 in March, from £464 three years ago. Even though wages have posted a moderate increase, there has been only a £5 increase in real earnings during this time period.
Real earnings are calculated by subtracting an inflation component from the pay earned. This data reveals that although average weekly earnings are up by 3.3%, real earnings adjusted for inflation have posted only a 1.5% growth since 2016.
On a more promising note, however, the employment rate in UK has grown to 76.1% while the unemployment rate at 3.8% has touched the lowest level since 1974. GBP/USD seems mostly unaffected by the release of this data and continues to trade around 1.2945 at the time of writing.
Brexit uncertainty has depleted the value of the Sterling, causing a sharp rise in prices of some basic goods and making imported goods more expensive for British consumers. While the stalemate on Brexit continues, it doesn't look like this situation will get resolved anytime soon.