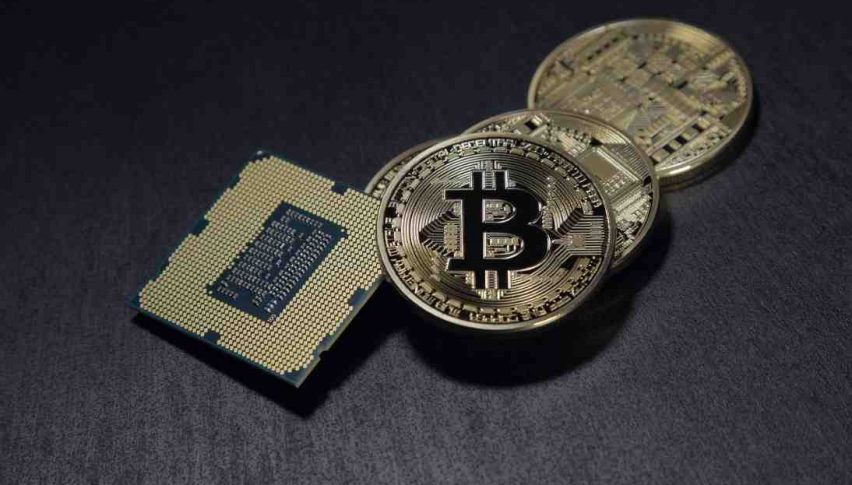 Bitcoin Tests $8000, A Big Month For Cryptos
During the U.S. overnight, Bitcoin (BTC) traded above $8000 on the cash markets for the first time in almost a year. In addition, BTC posted its largest single-month rally since November of 2017. After posting a high of $8335 on cryptocurrency exchange Bitstamp, prices fell back to the vicinity of $8000. At this point, crypto bulls are getting excited as many analysts are predicting that the end of the "crypto winter" is near.
It Has Been A Big Month For Bitcoin And Cryptocurrencies
2019 has brought another post-U.S. tax day rally for cryptos, driving prices higher across the entire asset class. Leading coins have put up massive gains from April 14 to May 14, with bullish sentiment driving the markets north almost daily. Since Bitcoin cracked the $5000 handle, the upward trajectory has been steep for the entire cryptosphere.
The monthly metrics for the leading cryptocurrencies certainly don't lie:
Coin                                  Monthly Gain            Key Number
Bitcoin BTC                         57.98%                        $8000
Bitcoin Cash (BCH)                 36.98%                        $400
Ethereum ETH                   27.05%                         $200
Litecoin LTC                       13.88%                          $90
In addition to these four coins, Ripple (XRP) has fought back from early-2019 struggles. Prices of XRP are now back above $0.40, a gain of more than 30% for the month.
Overview
When it comes to cryptocurrencies, it is always a challenge to identify the underpinnings of any market move. Volatility often stems from rumors and regulatory actions, two issues that have arisen with less frequency over the past several months.
In addition, crypto investors have become excited about several fundamentals facing digital assets. The prospects of a standardized Ethereum futures contract and the inflow of capital from equities liquidations have been viewed as major positives. While certainly not a traditional safe-havens, cryptocurrencies are once again gaining favor as trade war turbulence has impacted the global equities and commodities markets.