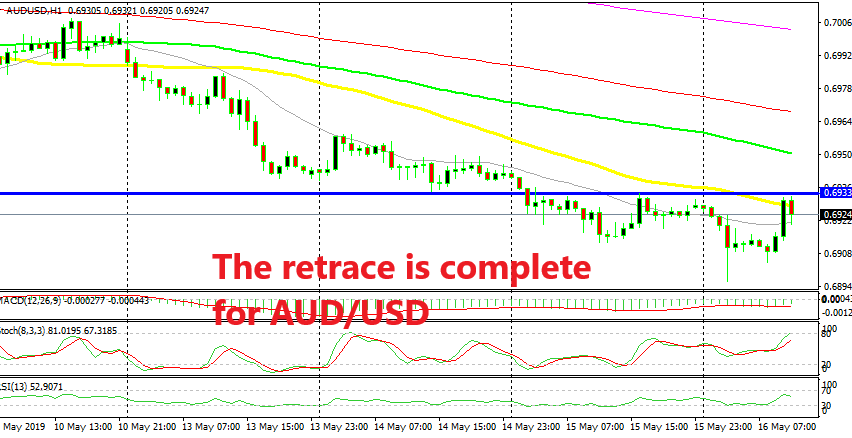 AUD/USD Back at This Place! Should We Sell Again?
Yesterday we opened a sell signal in AUD/USD as this pair was retracing higher on this bearish trend. We didn't wait for the retrace to become complete since the sentiment for this pair is pretty bearish. But the buyers didn't push too far, they gave up just below the 50 SMA (yellow) on the H1 chart.
That trade hit the profit target overnight after the unemployment rate jumped 2 points higher in Australia, which is yet another negative event for the Aussie, besides the slowing economy, softening inflation and the escalating trade war. So everything is pointing down for this pair. Now the Reserve Bank of Australia should definitely cut interest rates, which they were expected to do in the last meeting.
This pair is back up here, having retraced higher after the tumble during the night. The chart setup looks better than yesterday for sellers on this time-frame. The retrace is complete as stochastic has just reached the overbought area and the 0.6930 level is also providing resistance for the second day.
So, we just went short based on this chart setup. Now let's wait for the reversal again which is already starting to happen.