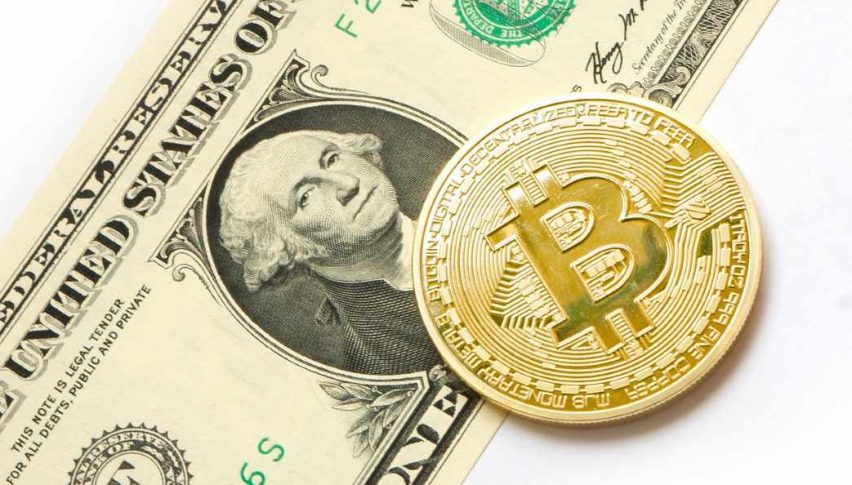 May Bitcoin Futures Seeing Heavy Volumes
May has been a banner month for Bitcoin (BTC), featuring a breakout rally above $8000. Crypto bulls have taken control of the BTC cash market, bidding values higher at a rapid pace. No one is 100% sure why values are spiking ― perhaps this week's traded volumes of May Bitcoin futures are a clue.
May Bitcoin Futures Show Heavy Volumes
Monday was a huge session for assets across the board, especially equities and cryptocurrencies. Stocks took a beating, while cryptos rallied. May Bitcoin futures put in an opening week GAP up before posting a test of the $8000 level.
Aside from the glaring daily GAP ($6290-$7150) for May BTC, the most striking observation from this chart are the daily traded volumes. Here they are from this week (approximate values):
Monday: 31,017

Tuesday: 25,928

Wednesday: 13,325
Bitcoin futures are a large contract offered by the CME, featuring extensive margin requirements and a pricey tick size. In practice, they are not the most popular instrument among retail traders.
However, institutional investors implement BTC futures to hedge portfolio risk and speculate on forthcoming moves in the cash markets. Given this week's comparatively huge traded volumes in May Bitcoin futures, it appears institutional players are betting on an extended rally out of BTC.
Bottom Line: If the big money players are going long, then look for everyone else to pile on. In the event we see a significant retracement in this week's range, buying in from the daily 38% retracement is a good play to the bull. Taking a long position from $7125 is a solid market entry point. With an initial stop loss at $6489, this trade is good for $875 per BTC on a return to the $8000 level.