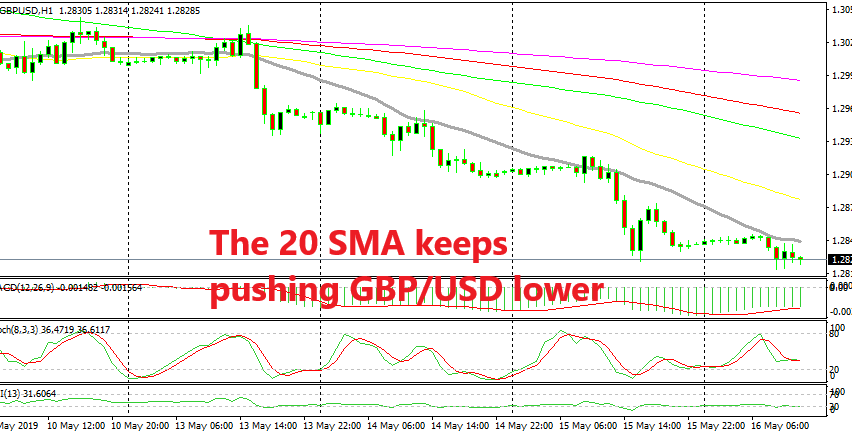 Shorting GBP/USD at the 20 SMA
The GBP has turned increasingly bearish as we approach the fourth Breixt vote in the British Parliament which will take place at the beginning of June, I think. This will likely be the last vote since the EU is not going to extend Article 50 again and from what we have seen/heard, nothing has changed in the draft, so this final vote is likely to fail again. That would leave the UK with a no-deal Brexit which is the most likely scenario, or remain in the EU, which seems difficult to me.
As a result, GBP/USD has been sliding lower since the start of last week and it has lost around 350 pips so far. This week has been particularly bearish for this pair and the pressure to the downside has been immense since we haven't seen any pullbacks whatsoever.
The price has stalled after a bearish move, waiting for the 20 SMA (grey) to catch up and once the 20 SMA has reached the price, the next bearish move has started – this has been the story for GBP/USD this week. Today we are seeing the same scenario unfold again as the price is already starting to turn bearish after kissing the 20 SMA earlier this morning.
So, we decided to go short on this pair here, waiting for the downtrend to resume again soon, once the pullback in the USD is over.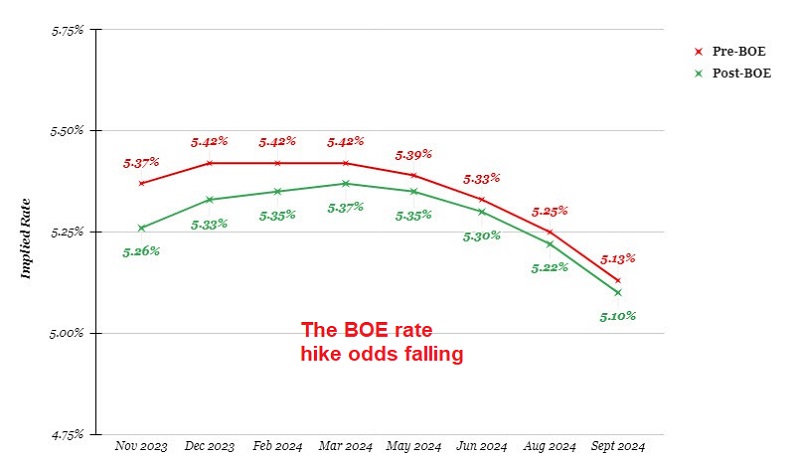 5 hours ago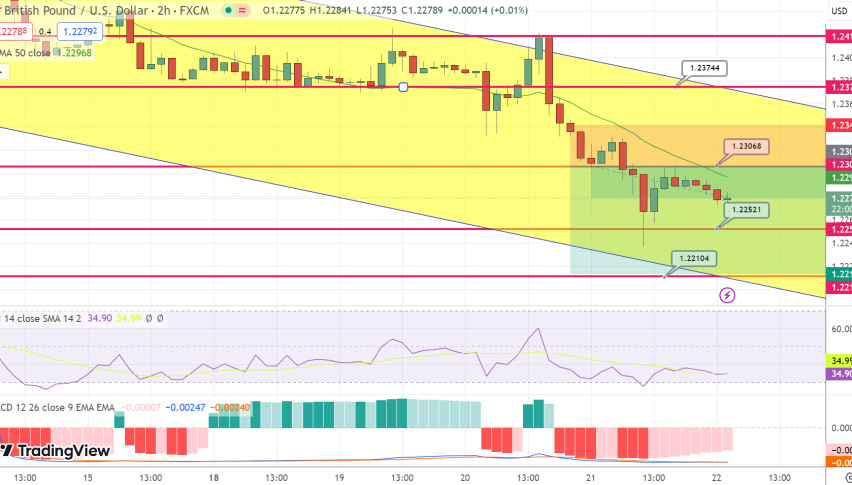 10 hours ago